Affecting both Singapore and Malaysia, the Razer Pay eWallet service had just announced their stopping of their financial services, thanking everyone who had supported them in their (Beta App). The App will soon be made unavailable by 30th September 2021, so if you still have balance, you should probably spend it or have it withdrawn to another platform.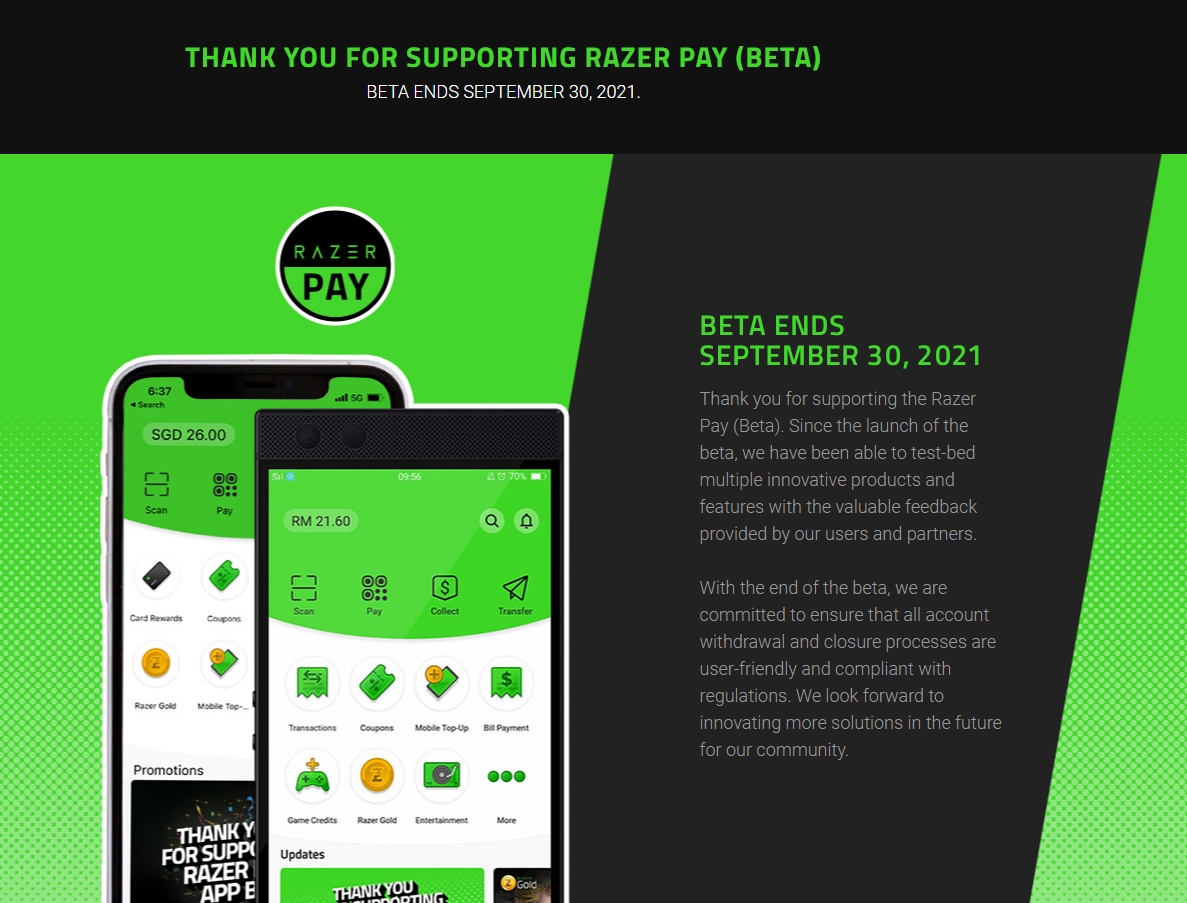 During the Beta duration, Razer was able to test-bed multiple products and features during the beta launch with the valuable feedback received from their users and partners. It said that Razer is committed to ensure that all account withdrawal and closure processes are user-friendly and compliant with regulators.
According to the FAQ, today (6th August) will be the final day that Razer Pay accepts new registrations, top-ups and peer-to-peer (P2P) transfers. If you have Razer Card gift codes, you can still claim them until 31st August 2021.
How to withdraw