POCO F5 Pro
Poco's 2023 star model is here and offers a lot for less, which is pretty much the brand's mantra. It brings about a lot of firsts for Poco, starting with its first real flagship chipset and a stellar main sensor.
Good
WQHD+ Resolution with 120Hz
Classy Design as a Poco
All-day battery life
Good main sensor
30W wireless charging
256GB base storage
IP53 rating
Ungood
Poor sustained gaming performance
Games don't fully utilize the hardware
No dynamic refresh rate mode
Quality of life downgrade from F4 GT
---
Specs
---
CPU
Qualcomm Snapdragon 8+ Gen 1
Memory
8+256GB/12+256GB(UFS 3.1)
Display
6.67″ WQHD+ Flow AMOLED DotDisplay 120Hz, 1000 nits Peak Brightness, HDR 10+
Camera
64 MP – Wide
8 MP – Ultra Wide
2 MP- Macro
16 MP – Front Facing
Connectivity
Bluetooth 5.3 ,USB Type-C 2.0, 5G, Up to WiFi 6
and NFC
OS
MIUI 14 for POCO (Android 13)
Battery
5160mAh
30W wireless charging
67W wired turbo charging
Available Colors
White, Black
Retail Price
8GB/256GB – RM 2,099
12GB/256GB – RM 2,199
The Phone Itself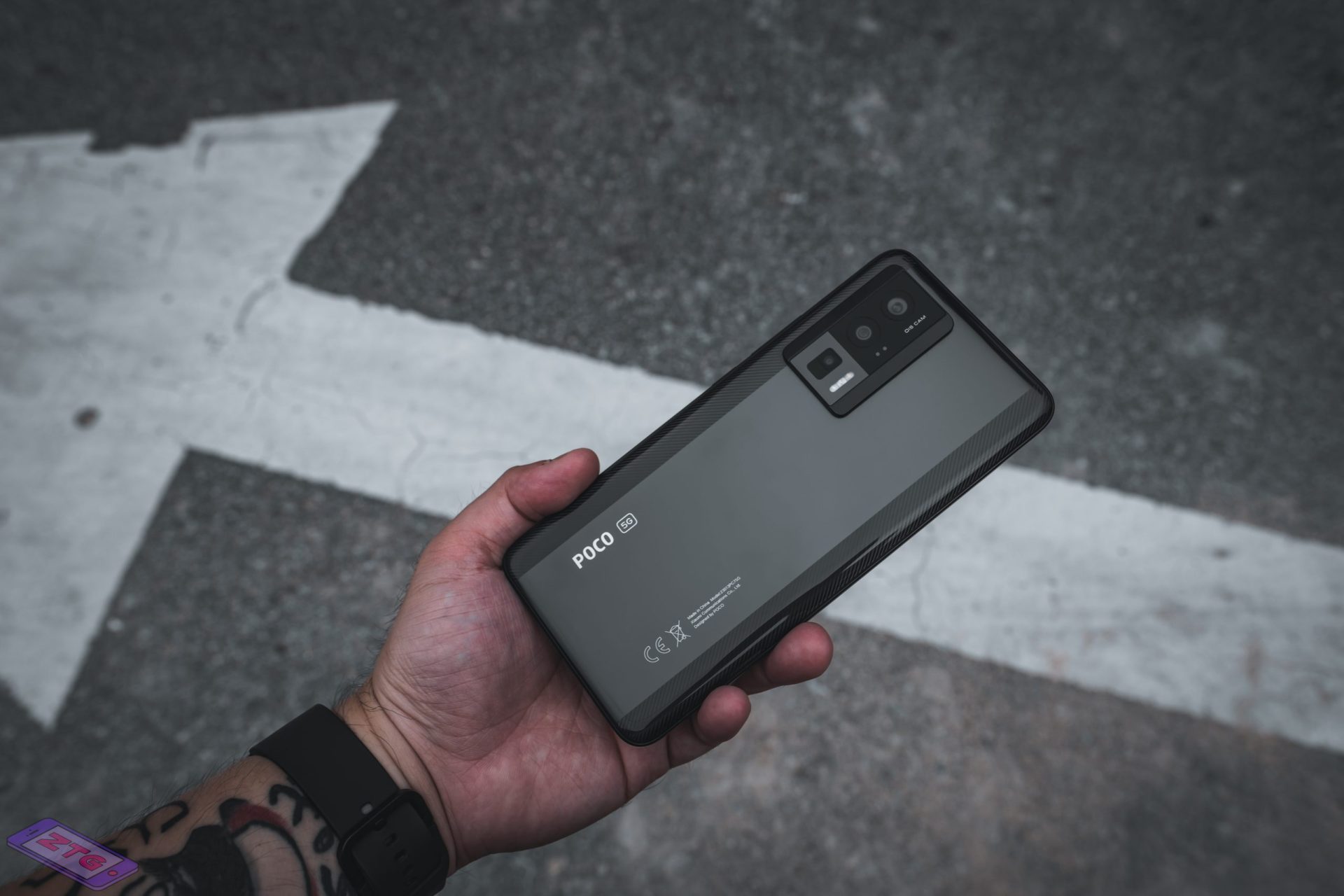 "It's the Poco F4 GT with carbon stripes"
The Poco F5 Pro has a sleek and stylish design. It is made of glass and metal, and it has a curved screen that gives it a comfortable grip. It's highly reflective and it follows the Poco F4 GT design language with a little carbon fiber-like stripe on each side. It's covered over by the glass back to keep it from getting scratch or ripped off since I feel it's simply a sticker decal. As an added buff for durability, the Poco F5 Pro comes with a IP53 rating against water and dust which the F4 GT couldn't get due to its pop-up trigger buttons that this phone doesn't come with. What a strange decision to make but overall better for the phone's longevity against the elements!
The rear is home to the triple-lens camera system. The camera system is housed in a raised rectangular module that sits flush with the back of the phone. The camera system consists of a 64-megapixel main sensor, an 8-megapixel ultrawide sensor, and a 2-megapixel macro sensor.
The phone is available in two colors: White and Black
On The Daily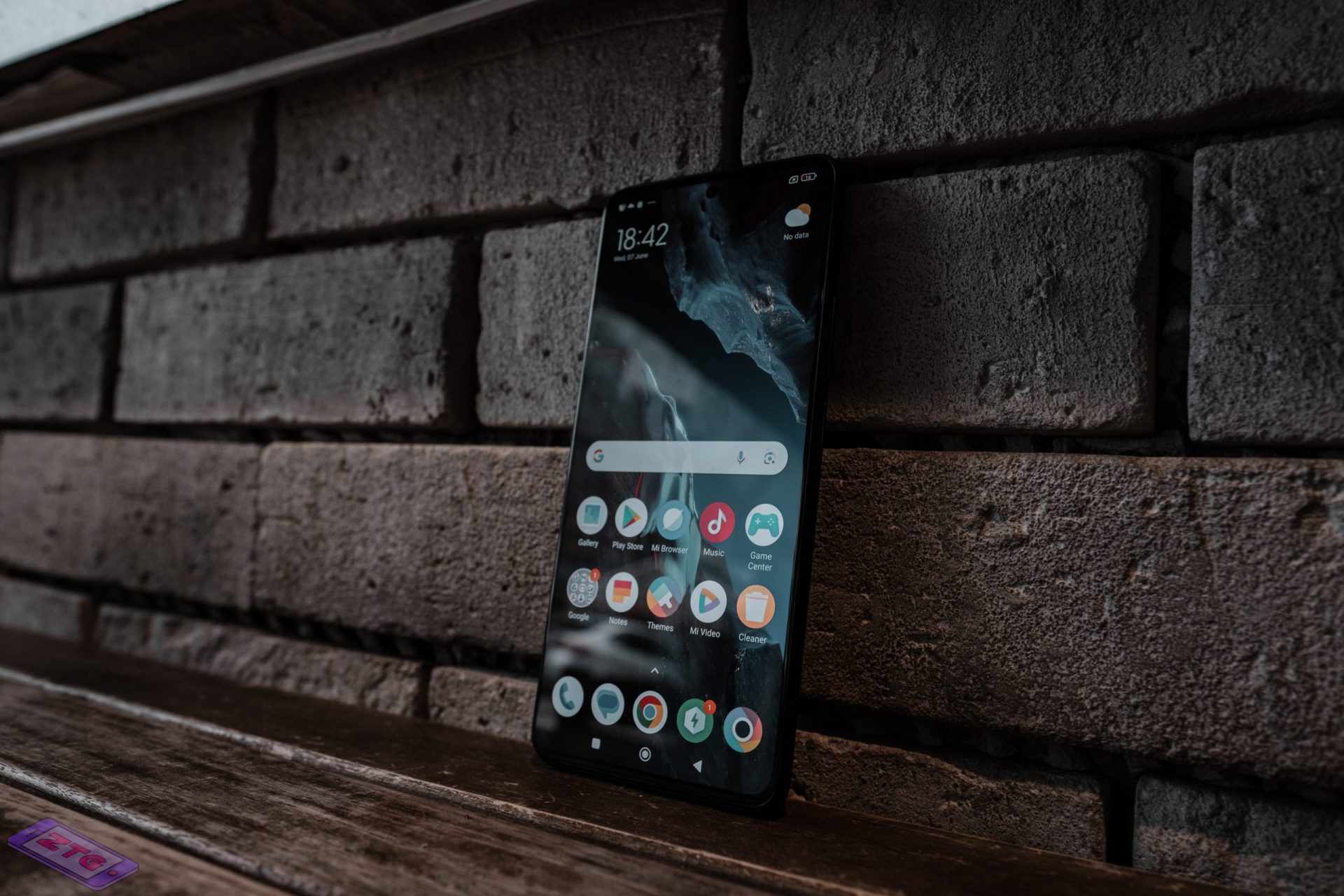 The front of the phone is dominated by the large 6.7-inch Flow AMOLED display. The display has a resolution of 3200 x 1440 pixels and a refresh rate of 120Hz. This makes it in WQHD+ resolution, so it's actually quite nice and sharp, and color accuracy was high with an average dE2000 of just 0.8. The maximum deviation was also pretty low, just 1.6. This is against the sRGB color space. Expect the blacks to be ink deep, since the maximum deviation was also pretty low, at just 1.6.
The display is capable of 120Hz but unfortunately there is no dynamic refresh rate modes like many other phones. In the menu you can only pick between 60 and 120, which basically comes down to how much battery life you're expecting. While i'm stuck at home nowadays so I can afford to run at 120Hz all the time, the fact that there is no dynamic refresh rate mode still paints it as one of the weakest links in this phone, which will affect battery life.
The UI here is a special variant of MIUI tuned for POCO. I am 100% an android purist but I have to keep an open mind when experiencing new android UIs so I did exactly that. Honestly, MIUI is not as bad as I remembered it on my Redmi Note (the very first one). Everything I didn't like about it was now changeable, such as giving me an option to have an app drawer and changing the notification shade to function like a more traditional Android instead of the iOS like design MIUI tends to imitate. The settings menu was still all rearranged and colorful but the search option helped me navigate it, no issue here.
"Gaming Performance Is In Line, Though Unsustained "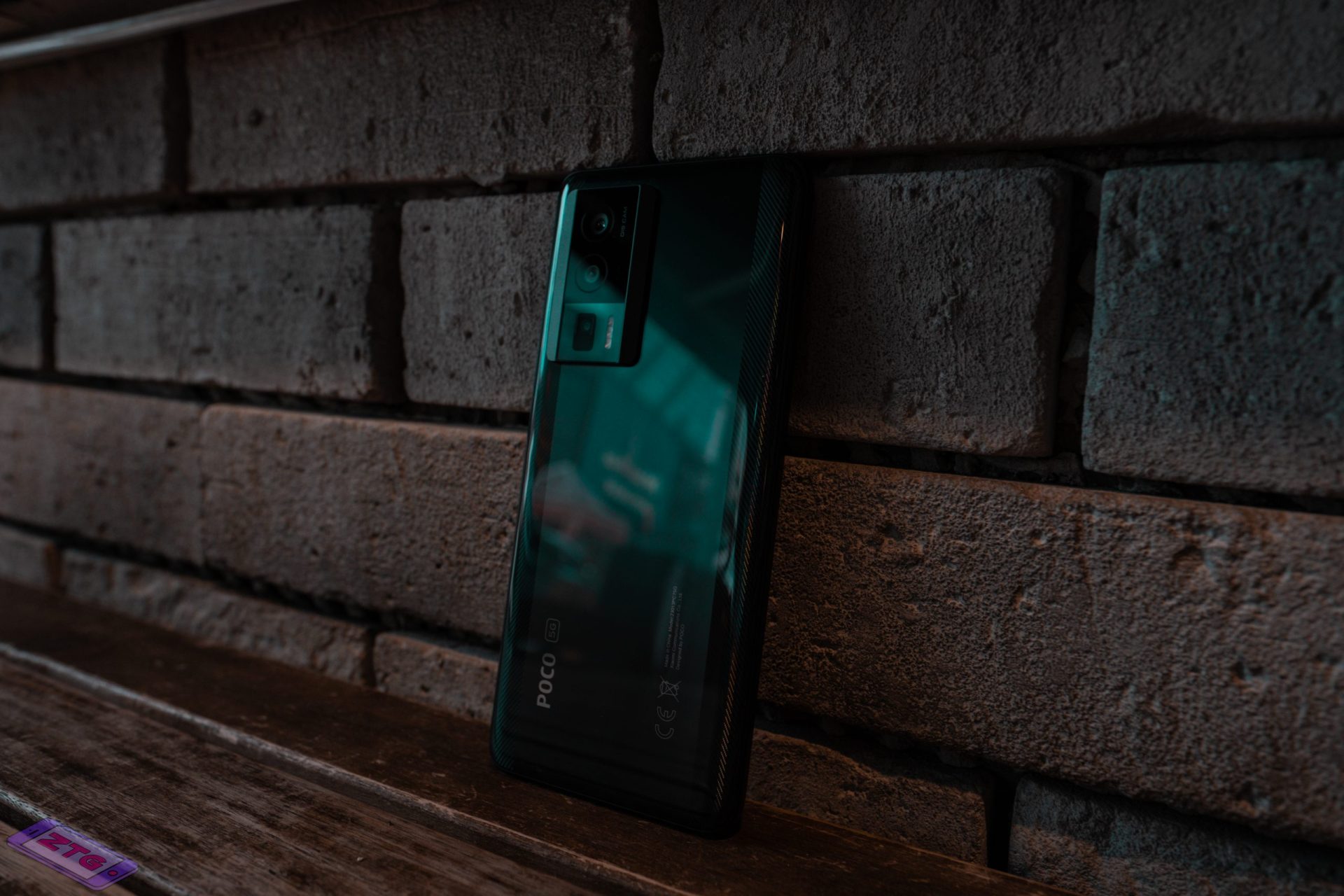 Despite the Poco F5 Pro getting a dated Snapdragon 8+ Gen 1 chipset, it's also Poco's first phone with a flagship level chip. Games right now on the Play Store aren't exactly the most demanding nor the most optimized for all phones, but the Poco F5 Pro can be steadily relied on in that respect. What's actually strange here is that it's actually a Snapdragon 8+ Gen 1 that's been clocked down. The main Cortex-X2 core is clocked at 3.0 GHz (instead of 3.2 GHz), the 3x Cortex-A710 cluster runs at 2.5 GHz (instead of 2.75 GHz), and the energy-efficient 4x Cortex-A510 cores are ticking at 1.8 GHz (instead of 2.0 GHz).
This might make you think that you'll be getting less frames and performance out of it, but that can't be further from the truth. In fact, in my experience, it matched the performance of an untouched 8+ Gen 1, and I felt no difference visually. I guess it's just a better revision of the chip that doesn't compromise on performance while saving on energy consumption.
It can definitely handle intense 3D titles like Devil May Cry, MMO's like Diablo Immortal and even 2D performance chuggers like Cookie Run Kingdom.
The framerates are in the high 50s to solid 60s, so most people should be satisfied. The throttle kicked in sooner than expected though. Nearly 40 minutes in, the CPU started to throttle and before I knew it I was getting dropped frames to 40-45 FPS while the heat gradually went up.
If you're looking to play long-haul with the F5 Pro, I suggest an external cooling fan and pronto!
Camera System

The Poco F5 Pro has a triple-lens rear camera system with a 64MP main sensor, an 8MP ultra-wide sensor, and a 2MP macro sensor. The front-facing camera is a 16MP shooter.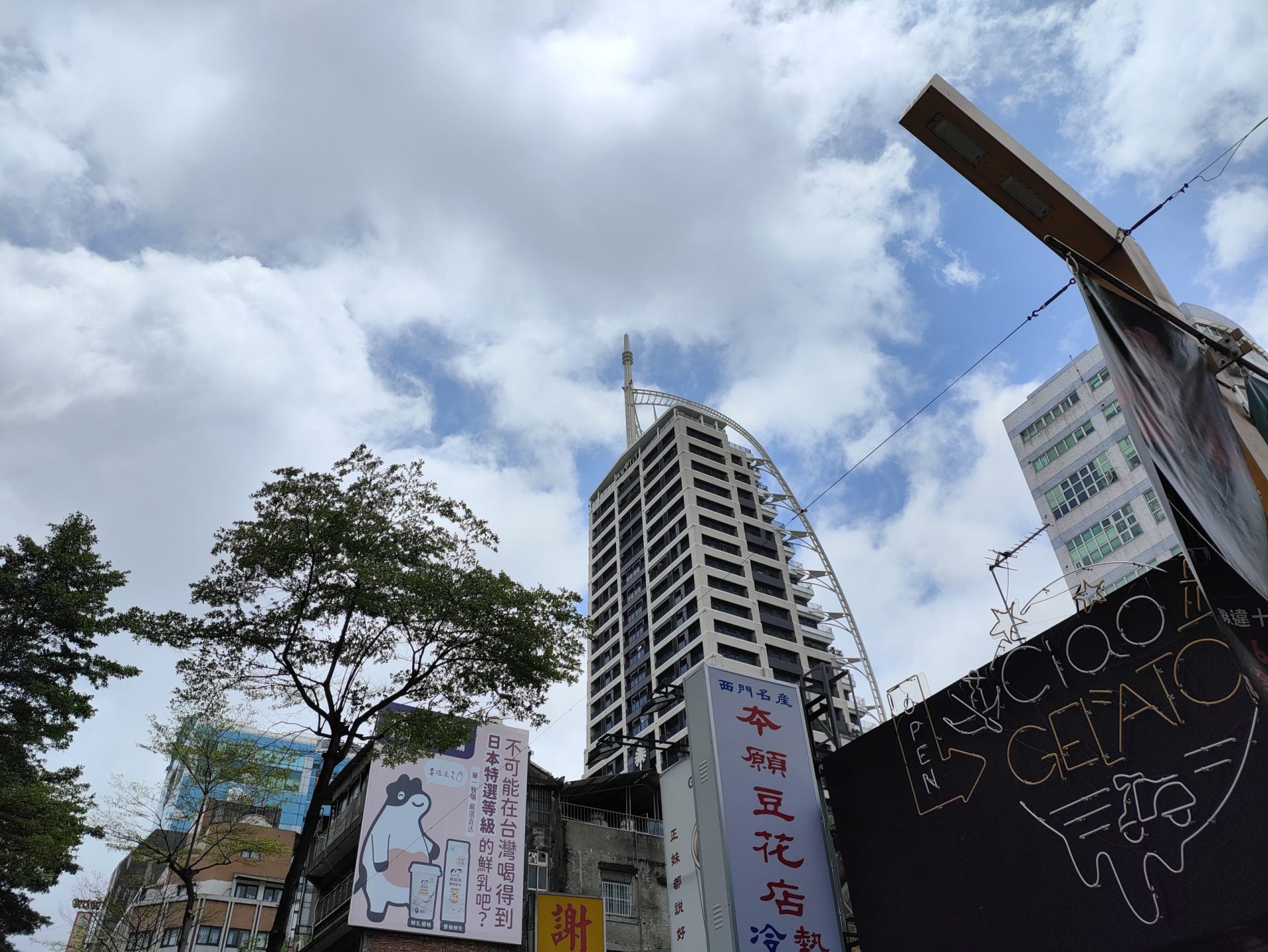 The main camera uses a Samsung GW1 sensor with 0.7µm pixels and a 7P lens. It has a wide aperture of f/1.8 and can record 8K video at 24fps. It takes great photos in good lighting conditions. It's not the best camera on the market, but it's a good value for the price.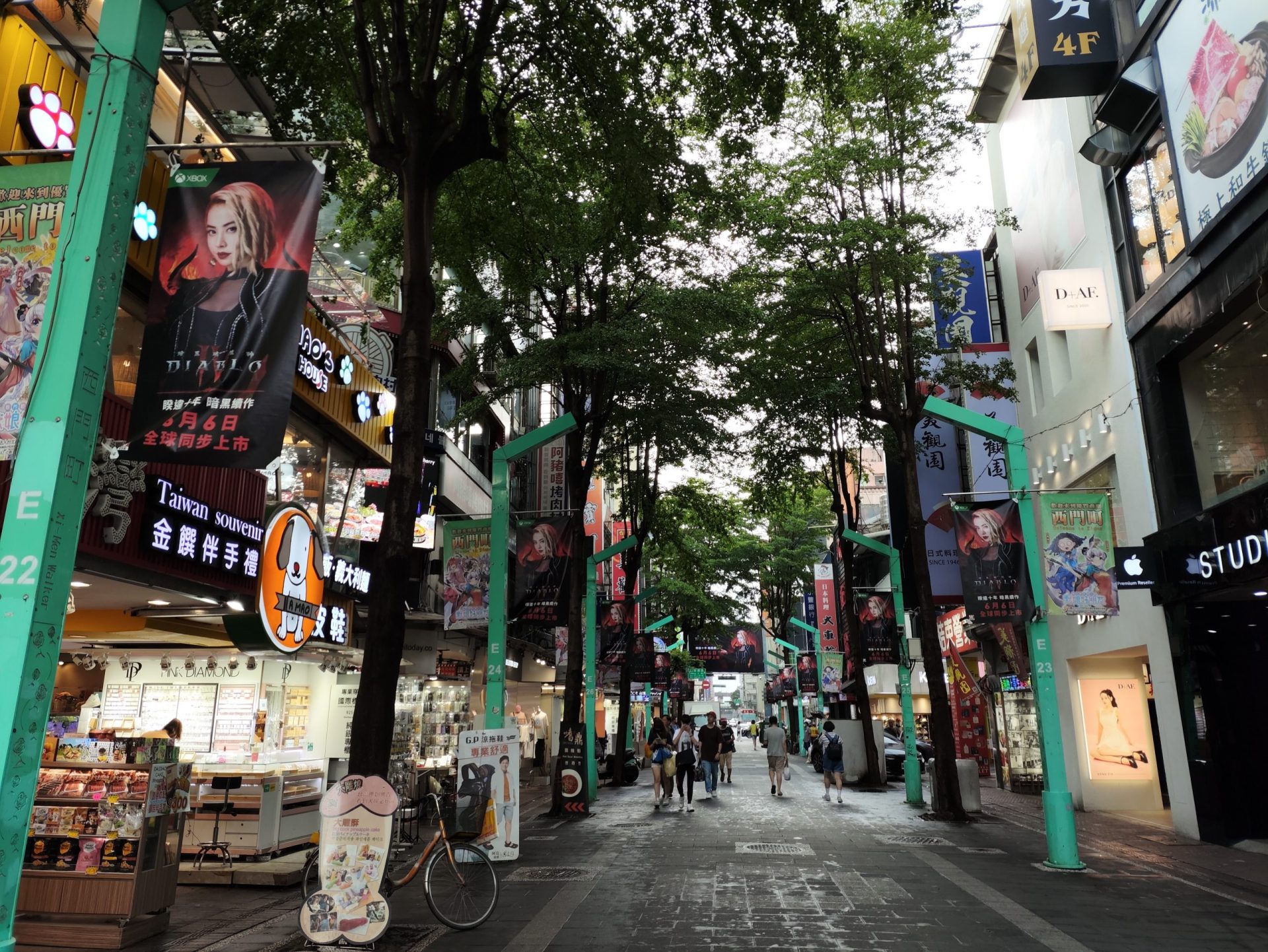 You can rest easy knowing that the detail and sharpness departments are taken care of, along with some decent effort from the dynamic range side of things. Skies are taken care of neatly, whereas shadows are presented well with only some level of noise.
Comparatively between the only 2 hardware lenses, ultrawide and wide have near consistent colors, with the inconsistency being that the ultrawide captures slightly darker photos. In the first sample of photos I had, I thought it was because of the sun coming in and the AI had to compensate for that extra brightness the sun was giving out by lowering the exposure by a few notches but I was wrong. It was simply a fixed approach that the phone simply does to keep things looking sharp without any upscaling or nasty post-processing.
Still, the ultrawide measures to just 8MP but takes good photos that are really nice and wide, just take note on its approach when it comes to managing exposure.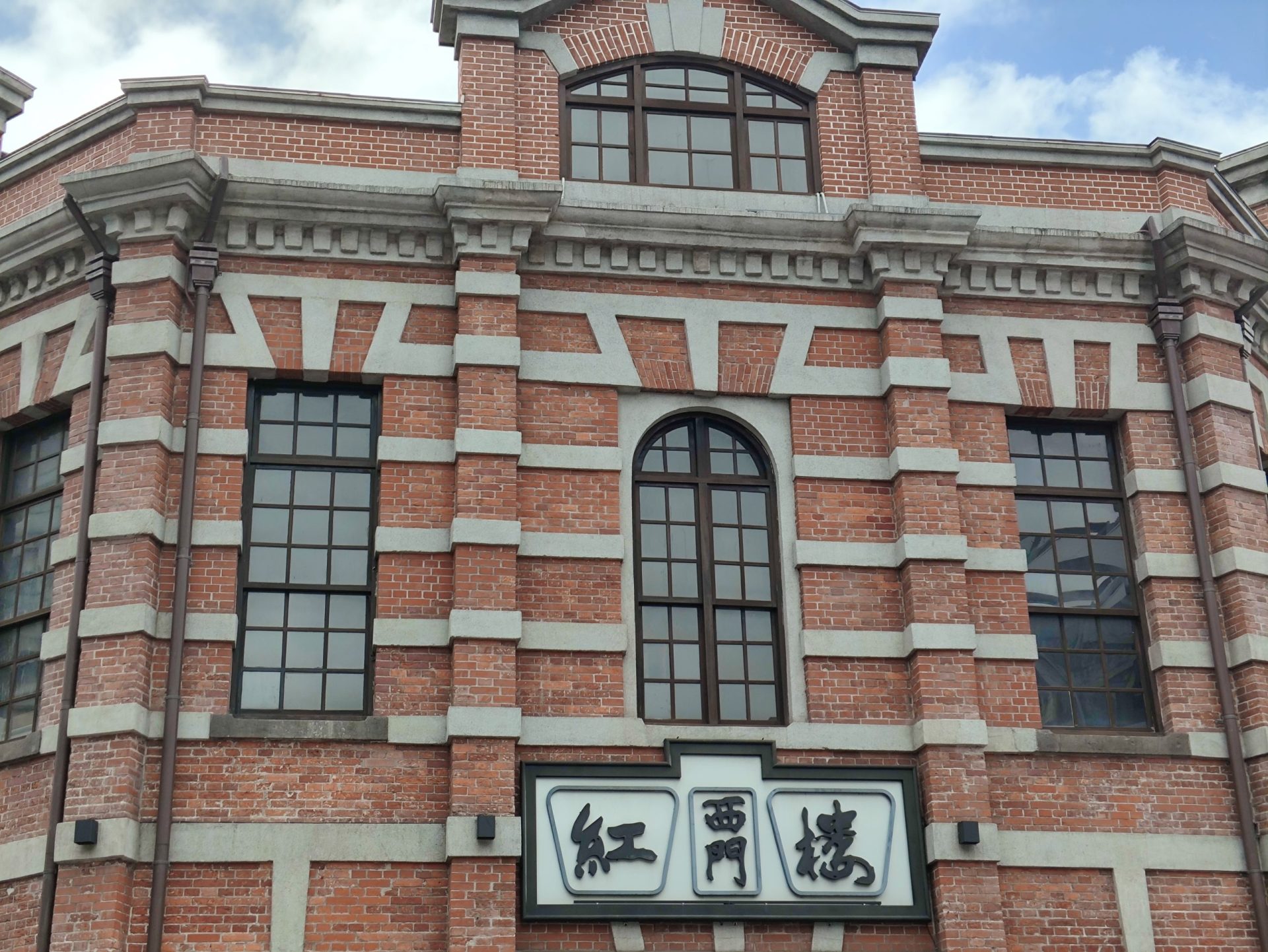 There's no dedicated telephoto, so the 2x zoom is a digital crop which had way more aggressive lighting with a tinge of sharpening. The result is typical for what it is, which is good enough.
Indoor photos are managed well too, again taking care of harsh lighting but takes a little dip in detail since lighting there would not be as consistent as outdoor.
---
Selfies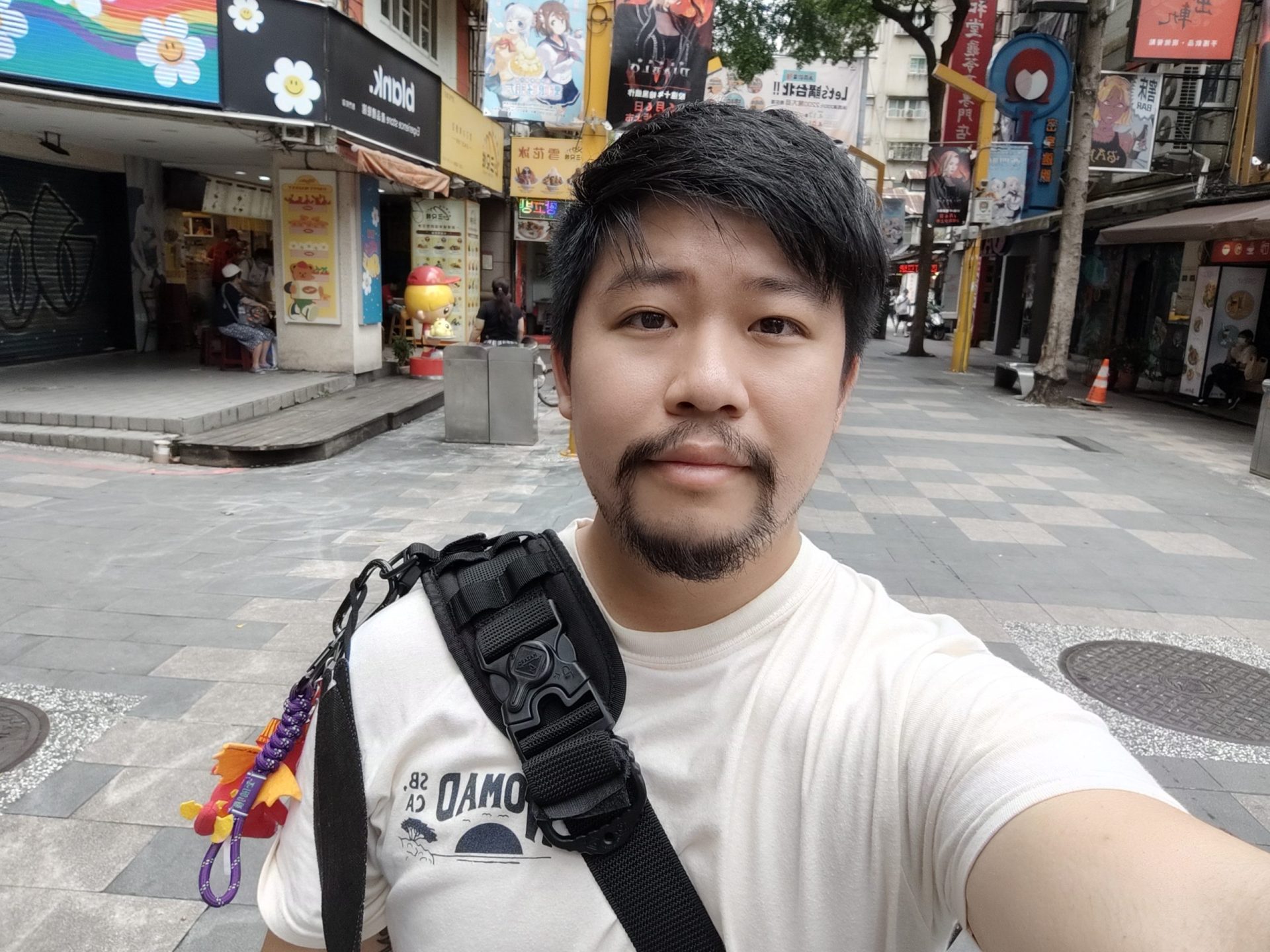 The 16 MP selfie camera performed slightly above average, honing onto my facial features closely while keeping my background sharp as well but not in a distracting manner. When it came to portrait mode however, I felt that it was a whole different ball game altogether.
My skin had a little saturation boost, the contrast bumped up and some sharpening was added together. It turned out actually nice, but I could see that the subject separation really needed some work. My shoulders looked fine but my hair had a faint layer that made it look like I was pasted into the picture from another photo. If you're not too particular on that but instead care more about how you look overall, I'd say portrait mode has a nice way of making you look more pleasant without the approach looking too artificial.
---
Battery Life
The Poco F5 Pro has one of the longest battery life in the RM 2K ring, lasting over 2 days of continous regular use, with diminishing hours if you're constantly gaming. For heavy gaming habits such as daily questing across typically 2-3 different titles, expect to reach home on the same day with about 20-30% which is typical.
Even with a bigger battery capacity, it can't escape the usage of a mobile gamer. Charging however is fast enough, taking only 45 minutes to fill up an empty tank. It's charged up using the supplied 67W charger, and to make things better, the Poco F5 Pro even supports 30W wireless charging, which would take more than an hour to fully charge.
We don't get many solid mid-rangers with this perk, so this is a big plus.
Charging Results
| From 1% | Unplug % |
| --- | --- |
| 15 mins | 37% |
| 30 mins | 85% |
| 45 mins | 100% |
Does It Walk The Talk Though?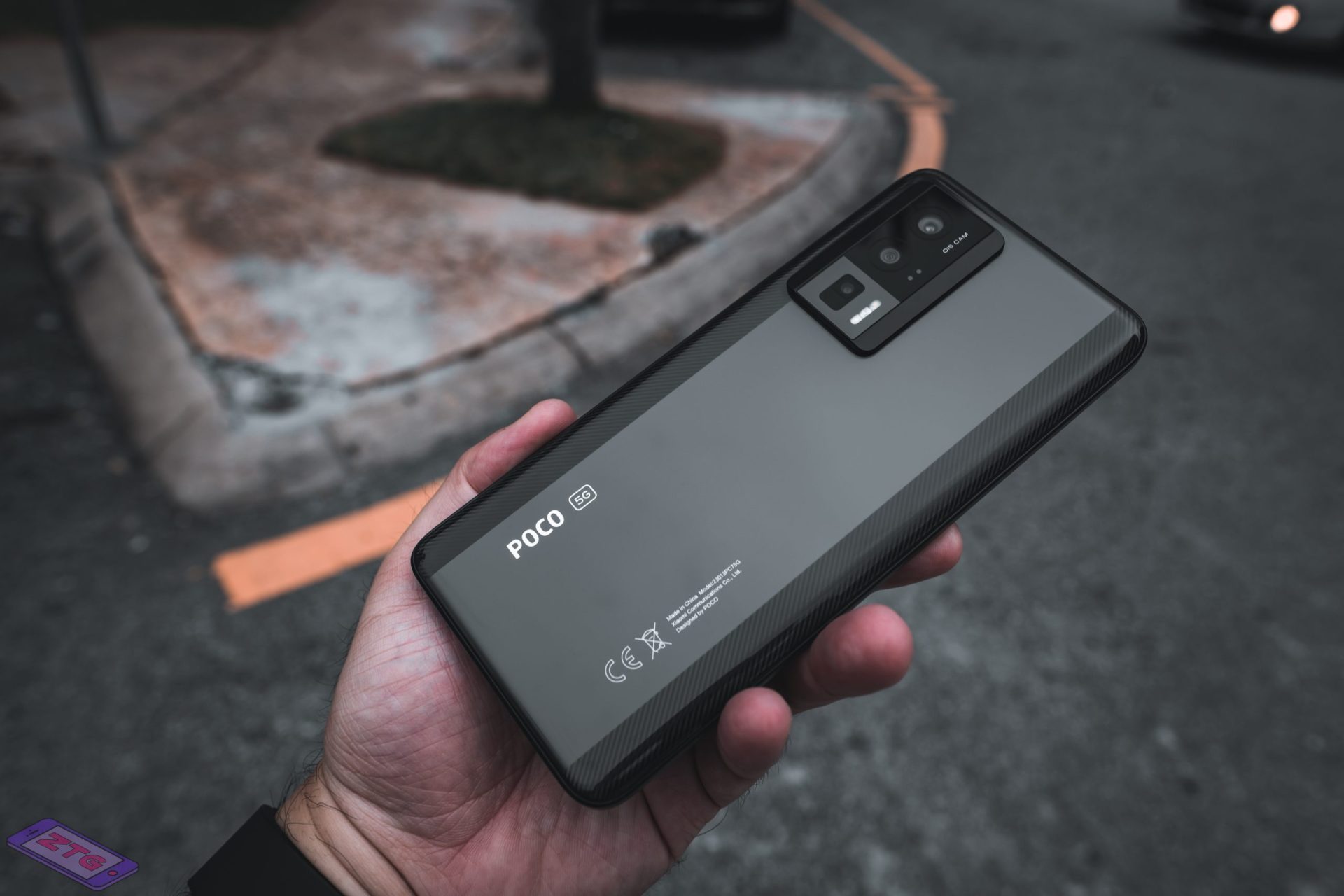 The Poco F5 Pro sounded really good on paper, but execution is more important. As far as that's concerned, the Poco F5 Pro gets a pass in my books, offering users a good screen, fast charging and decent performance but not so much as a gaming phone, but more of an every day phone that you can game for short moments with. You may also rely on it when it comes to taking general photos too, but may have to bite the bullet when it comes to night time.
If anything, as much as it is meant to succeed the F4 GT, there are too many things we aren't prepared to lose, such as a more premium build, a bigger camera sensor, faster charging and even quad speakers (which the F4 GT has all of these over the F5 Pro). If you're on the F4 GT, please stay where you are. Poco F3 and older, please step forward.