Logitech MX Mechanical
The MX Mechanical is a wireless low-profile mechanical keyboard that Logitech whipped up for the masses that prefer a corporate tone with none of the flash but full on with connectivity that shakes hands with all your devices quickly and easily.
Approve
Solid Companion Software
Low-profile typing that's fast and accurate
Thin and light design
Approv'nt
Expensive
We don't need an emoji key
No macro facilities
Non-hotswap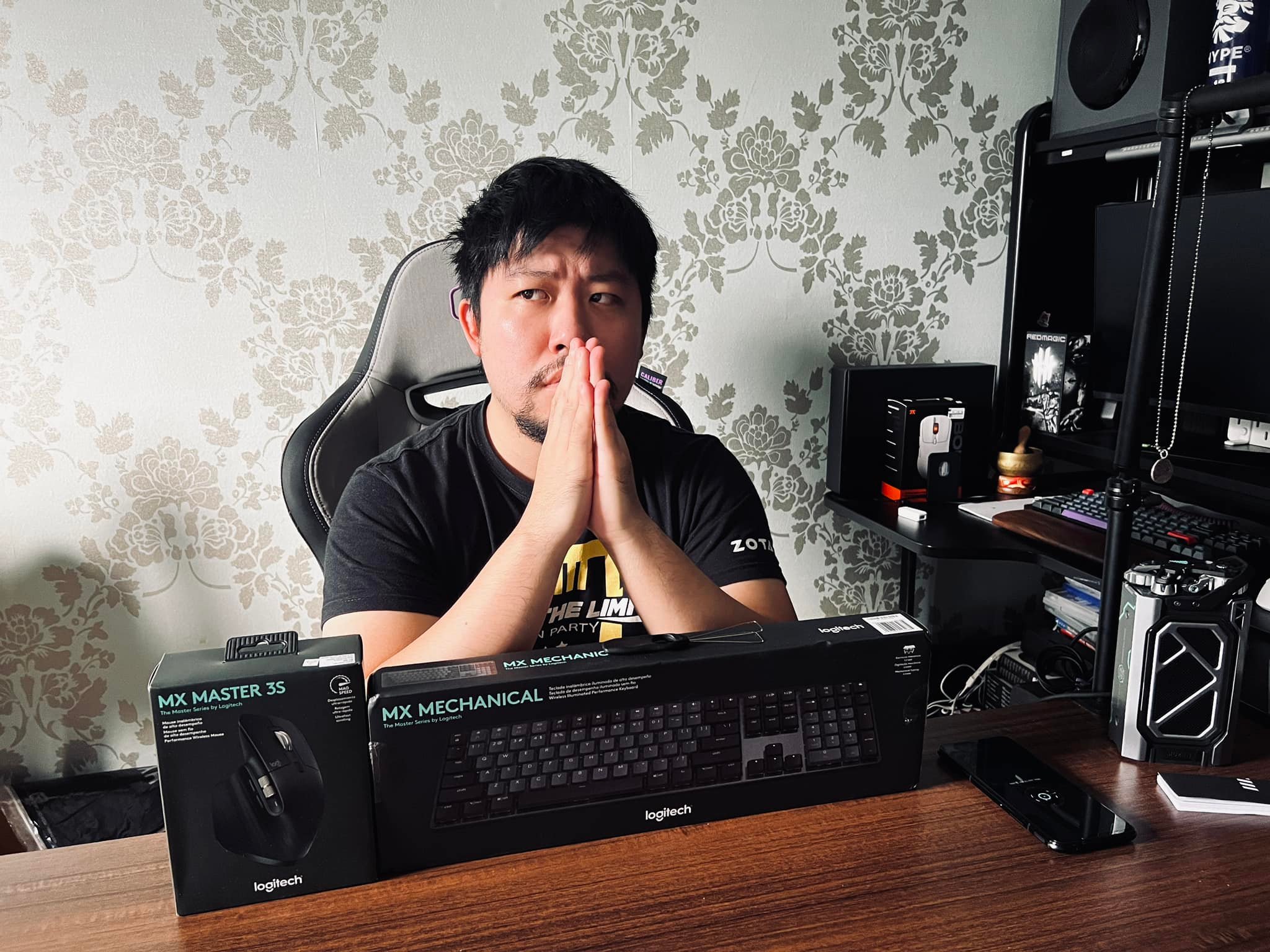 Simple Duo Tone Design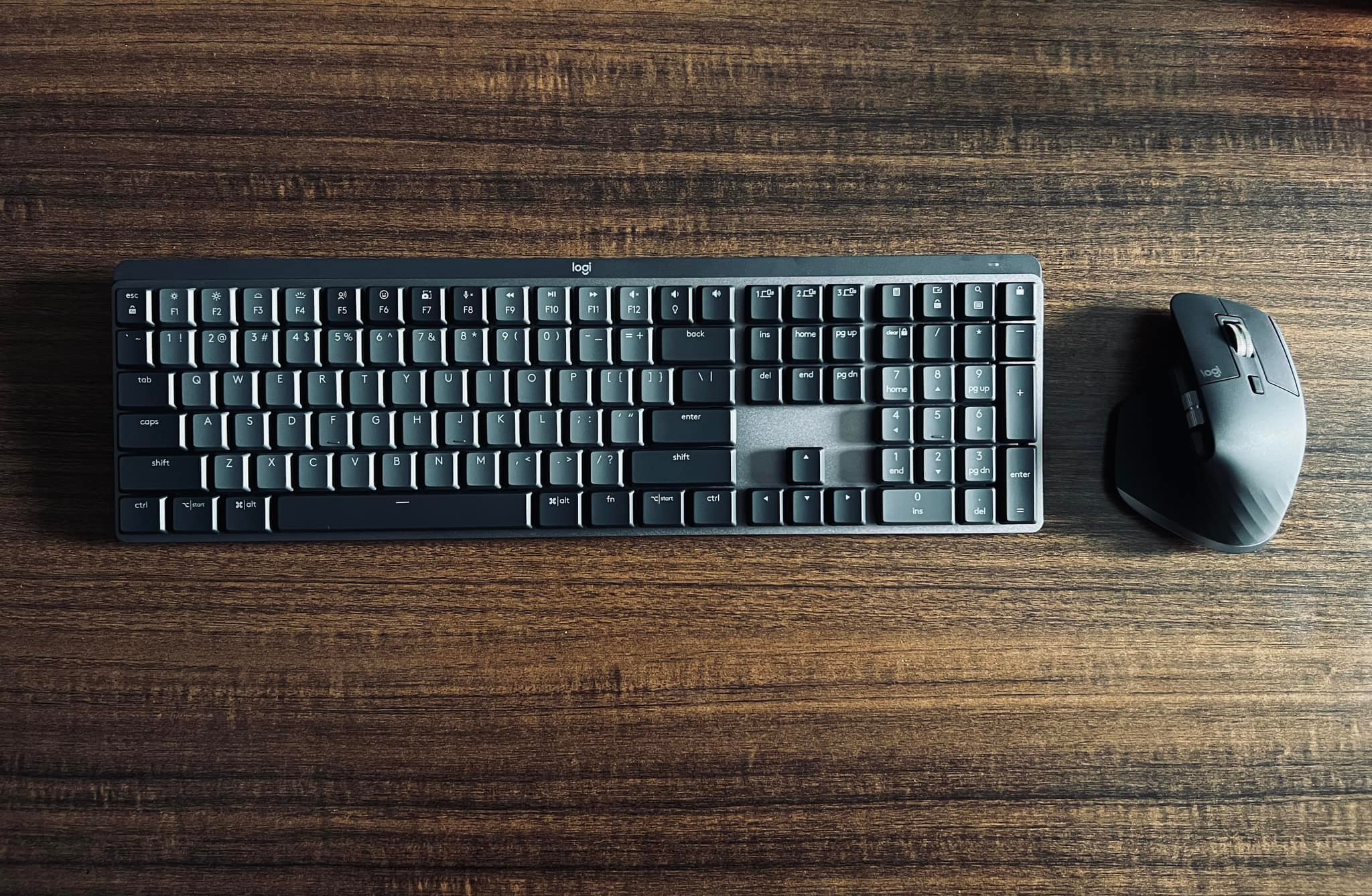 The MX Mechanical feels like a solid, well made keyboard. It comes in a duo-tone shade of gray ABS keycaps that are removable for easy cleaning. The base is aluminum serves as a healthy weight for the board to not slide anywhere regardless of the surface. The bottom is plastic and it's good to know that Logitech's keeping their promise of making their products using 45% post-consumer recycled plastic. There's a pair of pop-up feet for those who want some elevation for a more comfortable typing experience. Bear in mind that the feet will prop the keyboard up by 8-degrees which is a standard height for typing tilt. If you'd like to go higher you can place a book at the feet to get some extra degrees higher.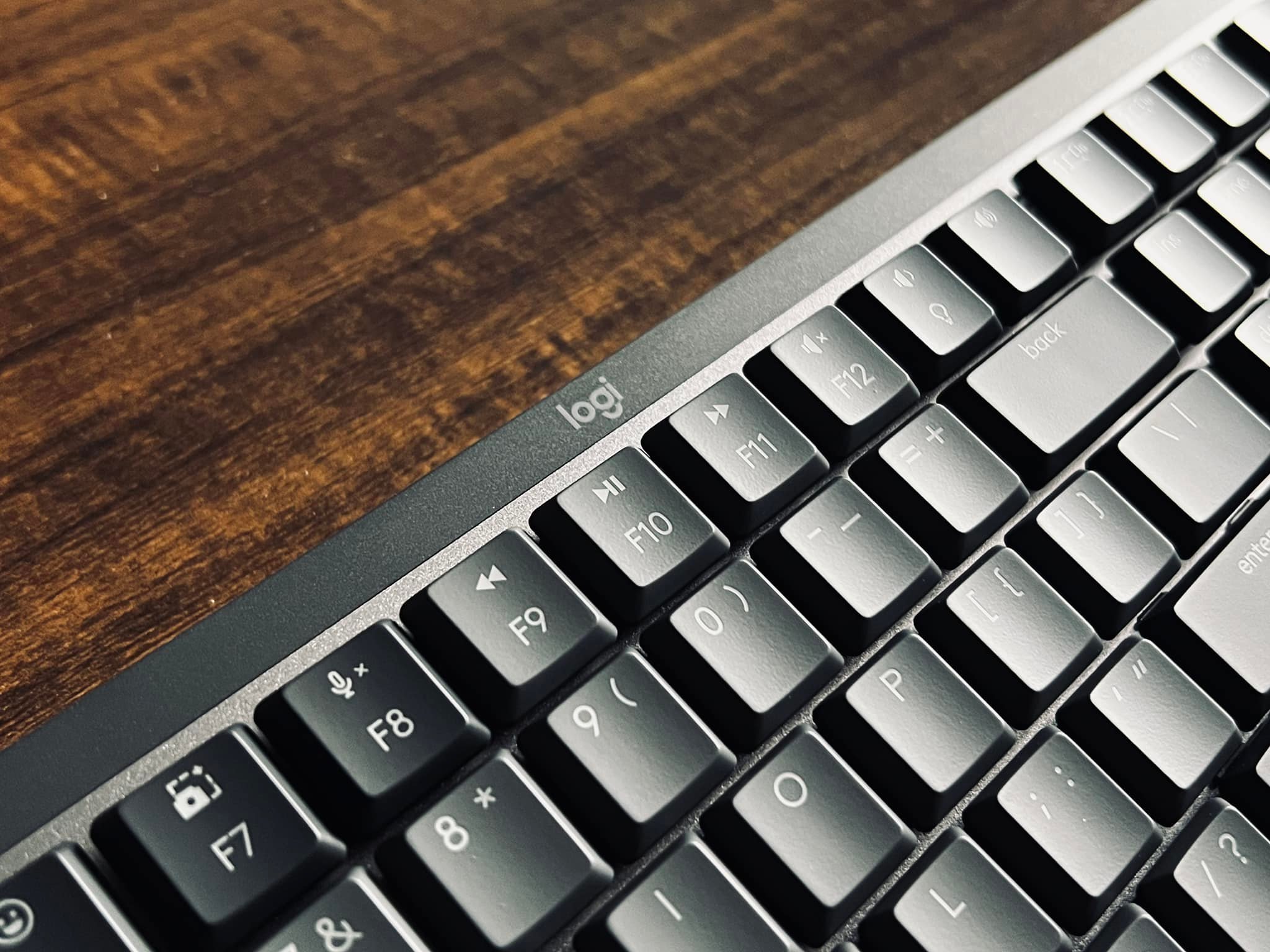 There's no RGB but there's still a basic white backlight with a few levels of brightness. They're reasonably bright and proved to be useful in darker rooms. The ambient light sensor will automatically turn off the backlighting when your hands are off the keyboard after awhile and will light up again when you're back. You can configure brightness and lighting effects using the Logitech Options+ software which you should install onto at least one system. Alternatively you can use the fn+F3/F4 combination to adjust the backlight's brightness.
Connectivity
There's only one USB-C port for charging, and like the MX Keys, there's no wired mode for it. If you plug it in, you'll still need to connect to your device via 2.4GHz or Bluetooth. The included wireless dongle is Logi's own Bolt receiver, so if you have a Logitech mouse or another keyboard, you can unify the connection of all wireless Logi peripherals into 1 receiver which is the champion feature for this line.
If you're looking to connect multiple computers, tablets or phones, you can connect and save up to 3 devices on board the MX Mechanical's memory, simply by pressing and holding any of the 3 profile keys located above the Home key row next to the numpad. This has been my buddy for my desktop and 2 laptops so switching was quick and easy once you connect 'em the first time.
If you have the Logi Options+ app installed, you can take advantage of Flow, which lets you drag and drop (or copy and paste in this scenario) files between different computers (Windows to Mac). Apart from that you can customize your top row's keys to your liking. You can set Windows functions to certain allowed keys or launch apps which makes it pretty smart. The one sad thing here is the inability to set macros. It's a basic protocol that can external app can take care of but I was hoping that Logi Options+ was able to do so.
The Typing Experience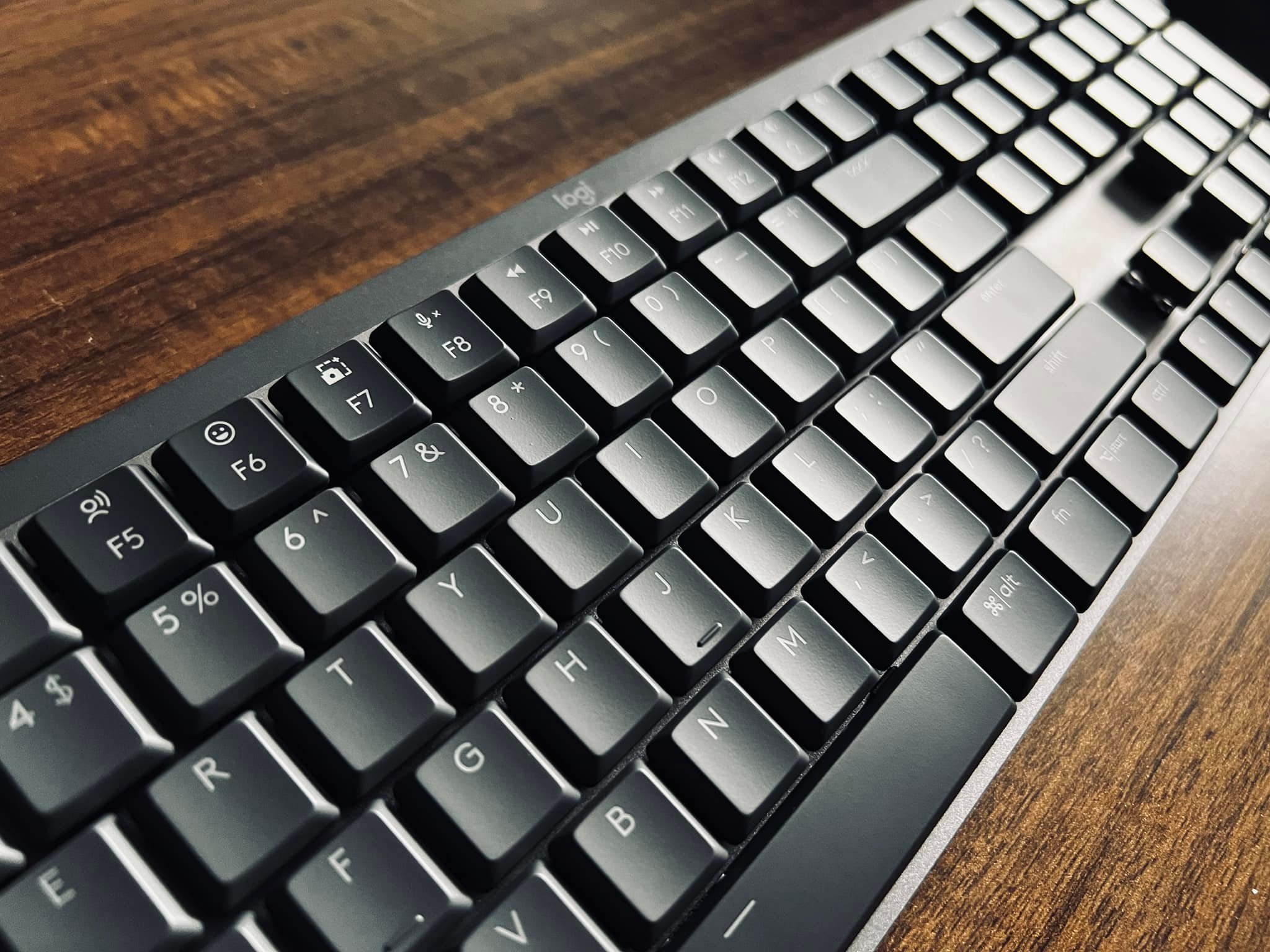 Logitech's choice is switch this time around are from Kailh, so there's at least some level of street cred. There are 3 low-profile flavours to choose from for these Choc V2 switches. You get to choose from colors that you should know by now, which are red, blue and brown. The one we have with us are the red switches, and they're pretty much the quietest of the bunch.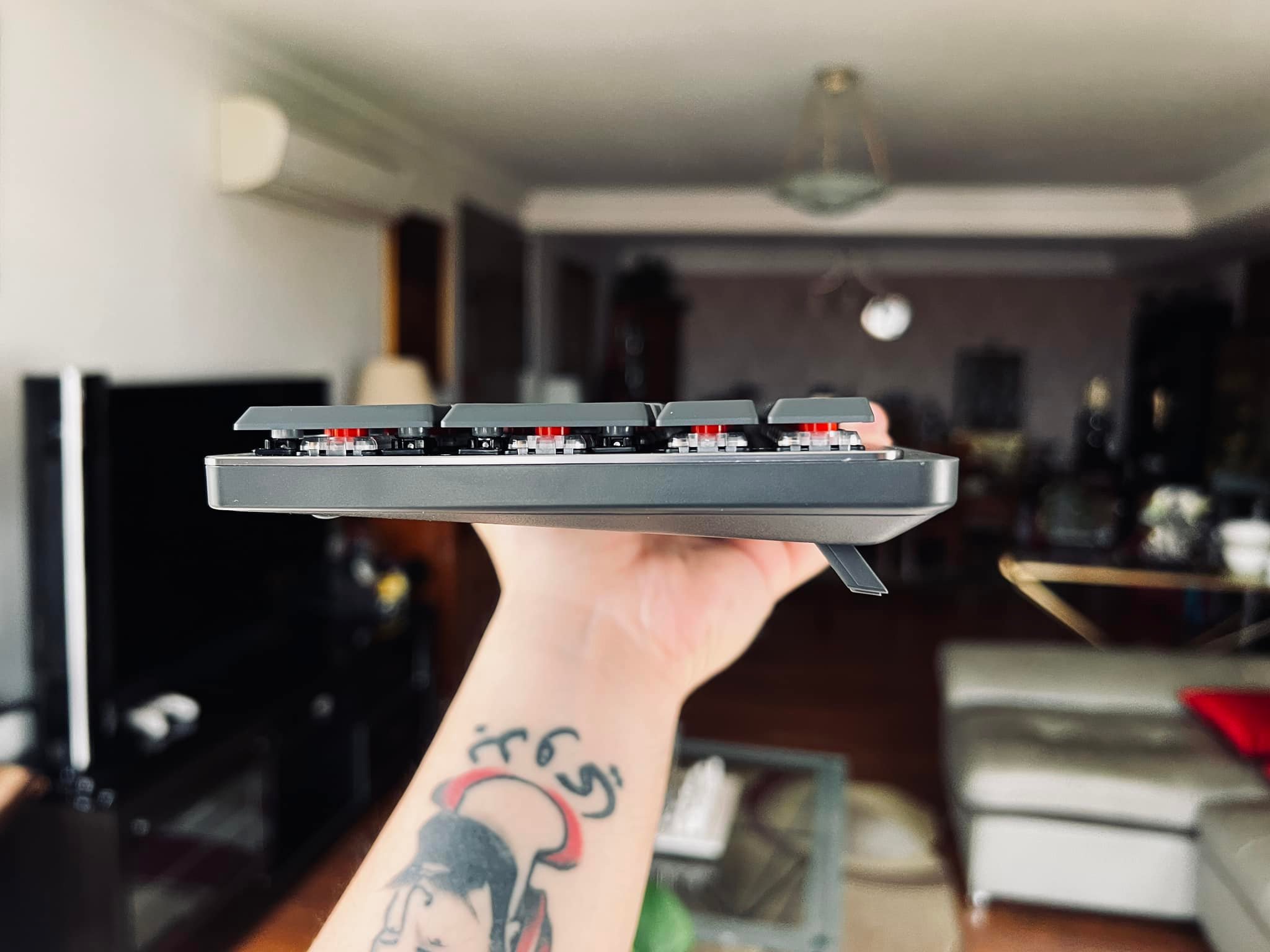 These, being low profile, offer a very short travel distance of 3.2mm (or 1.3mm in actuation), which should make you (IN THEORY AND APPLICATION) type faster. They're rated at 50 million presses, so by right this board should last you for quite a few years before failure.
I typed this entire review using the MX Mechanical, and it was a painless, comfy experience. I had to use my own wrist rest though as it doesn't come with one in the box. Logitech does however have a seperate wrist rest for sale if you truly need one.
A pretty funky choice that Logitech made for the MX Mechanical was the inclusion of an emoji function key on F6, which felt pretty weird, but it does serve a specific purpose for social media posters who want quicker access to their emoji's. It's seriously unnecessary, but at least you can still configure it out to something more useful to you using the software.
For battery, I managed to squeeze 2 weeks out of the MX Mechanical with backlighting on, after that, It's been more than 4 weeks with the backlighting off and it's still usable. Logitech claims a 10 month battery life and as lofty as that sounds, I feel that it just might be possible without the backlighting.
---
This Keyboard Gets Work Done, But Is It Worth The Investment?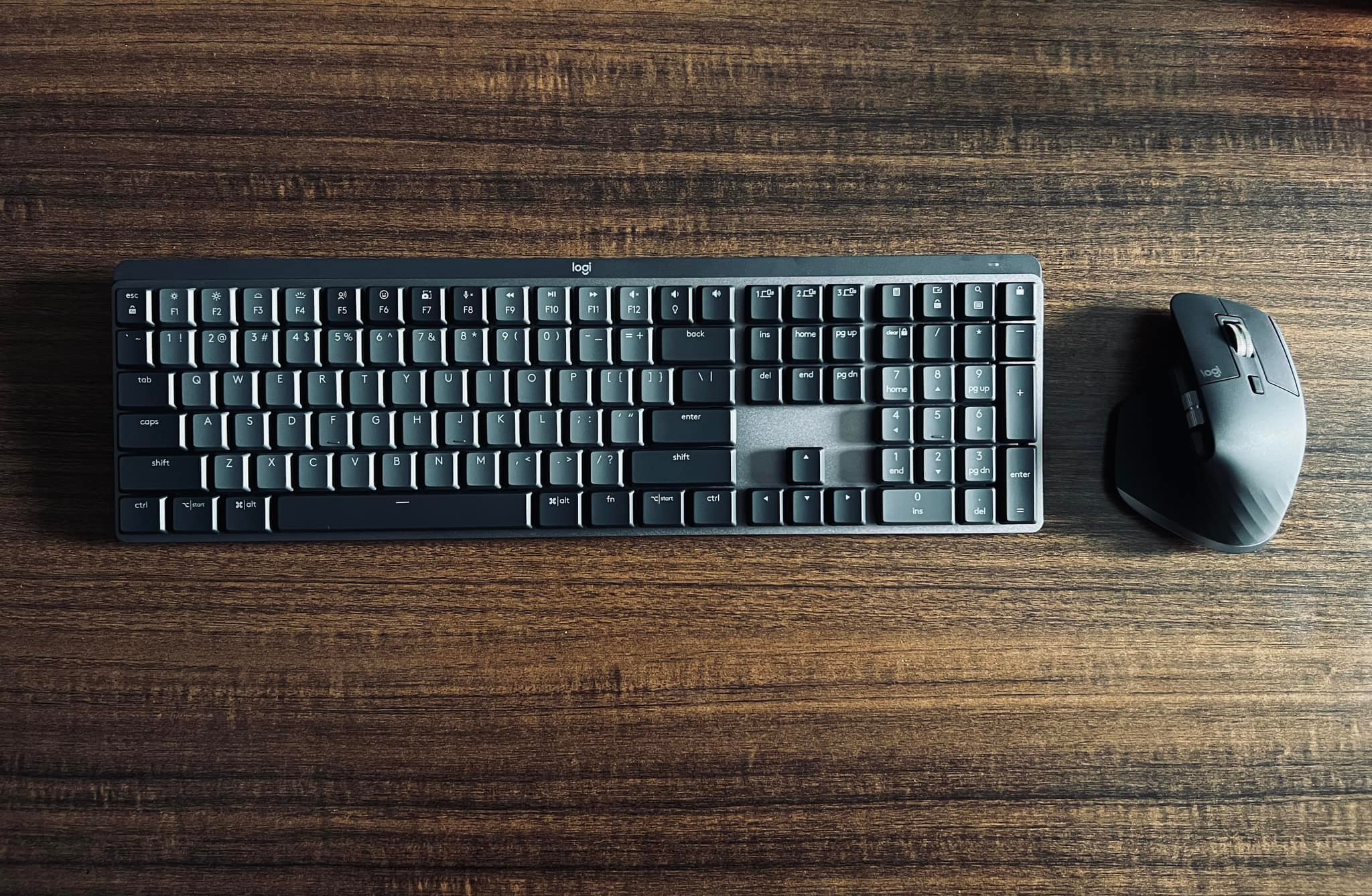 The MX Mechanical retails for RM 819 in Malaysia and that's a tall order. It's an easy to recommend keyboard for those seeking unparalled wireless connectivity and diversity. The typing experience is determined by your choice of switch (linear reds or tactile browns), but you can rest easy knowing that you can type comfortably and quickly on this keyboard for a very long time.