The Galaxy A23 is one of Samsung's entry tier devices, coming in at RM 999. This 6.6-incher shows a lot of promise, packing up to 12GB RAM (6 on-board + 6 virtual), a Snapdragon 680 chipset and a triple-camera setup. Let's take a close look today into what this budget buddy has to offer!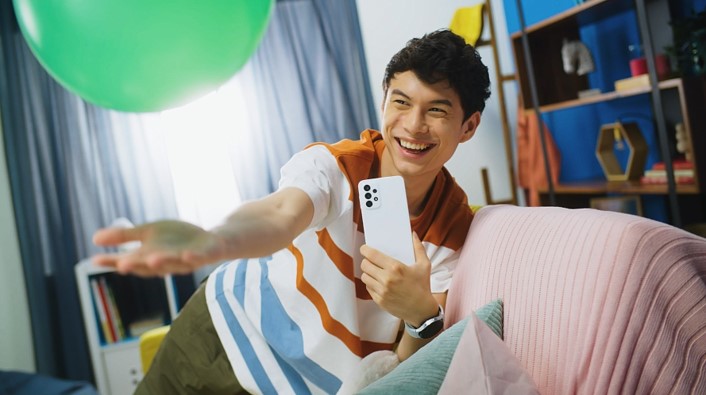 Camera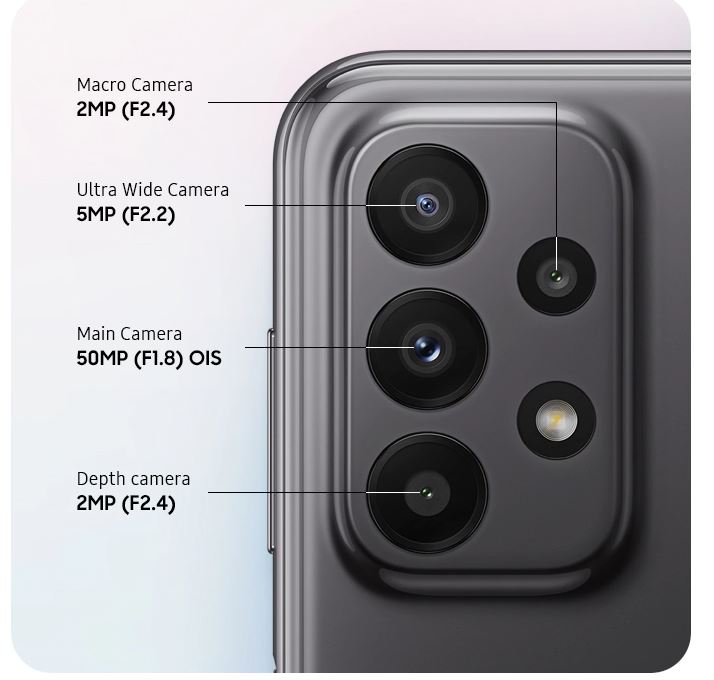 Firstly, create memories with unapologetically good cameras on the Galaxy A23 by using the 50MP main camera for a crisp, professional result. Even when you're capturing landscape images, cropping images wouldn't compromise the quality of your shot. And the best part of it all? It's equipped with OIS (Optical Image Stabilization) that lets you capture sharp images and shoot buttery smooth videos effortlessly. Besides that, this device is also packed with a 5MP ultra wide camera that lets you include more perspective into your shot – no more squeezing in between friends when you're in a tight space! If you wish to capture details – like close-up shots of the detailing on your clothes, food, or eye makeup look – rely on the 2MP macro camera to do all the hard work for you, or the 2MP depth camera that helps to bring more attention to the subject of your shot beautifully.
Performance
Secondly, equip yourself with a device that can keep up with you – you deserve it! The Galaxy A23 is powered by an upgraded processor that gives you speed and power like no other. Whether it's for pleasure or business, you can trust this device's Octa-Core processors of up to 12GB (6GB RAM + 6GB RAM Plus), and 128GB of internal storage – which is incredibly affordable, for this price point! If you need more space to store important documents or precious memories, simply add 1TB worth of storage with a MicroSD card. Besides that, this smartphone is packed with a large 5,000mAh battery too. With these, you can go about your day doing what you need and love – whether attending online lectures or playing online games – for a longer period of time, with less worry.
Display
All this, with a large display that lets you have uninterrupted fun! This year's Galaxy A23 gives you a grand, crystal-clear 6.6-inch FHD+ Infinity-V Display that allows you to see more of your favourite TV shows, games and so on. On top of that, it also features Dolby Atmos® which takes your visual experience to the next level when you play games or consume entertainment content for more immersive and captivating audio.
Price And Availability
The Galaxy A23 comes in four colours – Awesome Peach, Awesome Blue, Awesome Black and Awesome White. Regardless of your personality and style, there's one for everyone!
Check it out :