Content creators often find it a challenge to operate beyond the constrictions of what their smartphones have to offer. Apart from making meaningful content for the audience and wearing many hats during the process to ensure quality trumps quantity, they must keep up with the rapidly evolving and saturated social media scene. To stay ahead of the curve in creating eye-catching materials for their followers, modern young women like Serena (@serenavanilaa) and Kayley (@kayleyxchai) strive to continue expressing themselves on social media with the help of the revolutionary Samsung Galaxy Z Flip3 5G.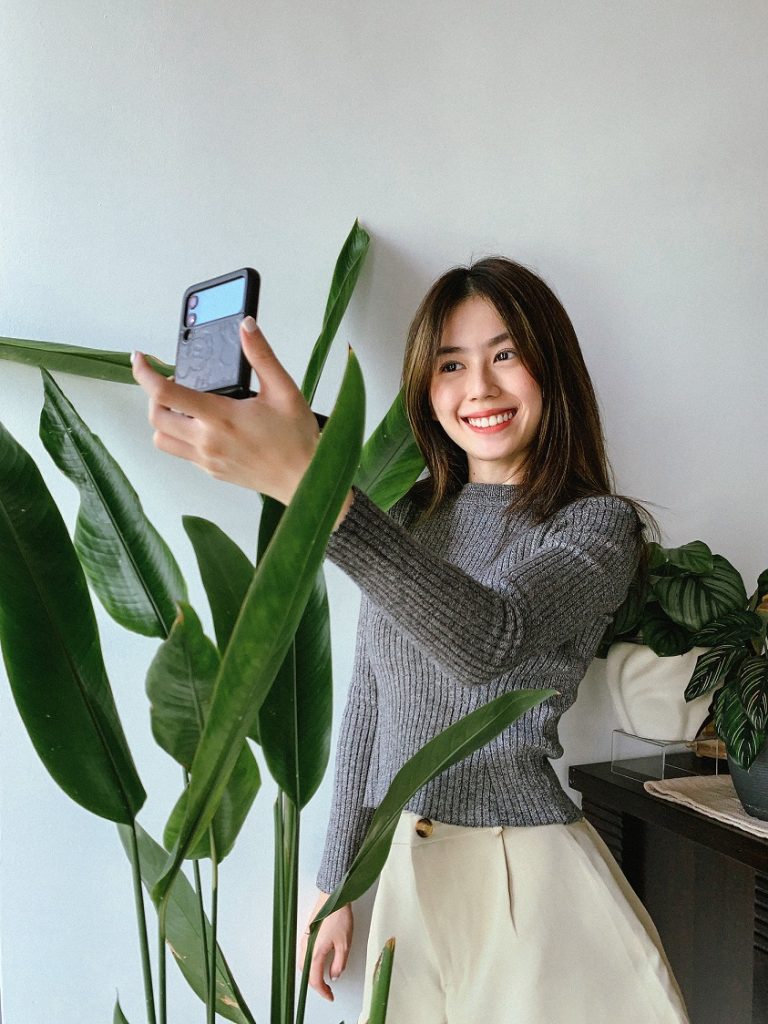 Serena finds her freedom in creating content that can present herself in ways that challenges her to step out of her comfort zone. Starting her journey with no more than a few selfies being posted on Facebook, her eyes sparkled in delight as she recounted her experiences and the journey she went through to reach to where she is now. As for Kayley, she ventured into content creation initially by posting aesthetic photos on her feed. The expeditious and travel-loving fashionista finds comfort in sharing her day-to-day life with her followers, consisting of her passion for fashion, fitness, and trips to the beaches.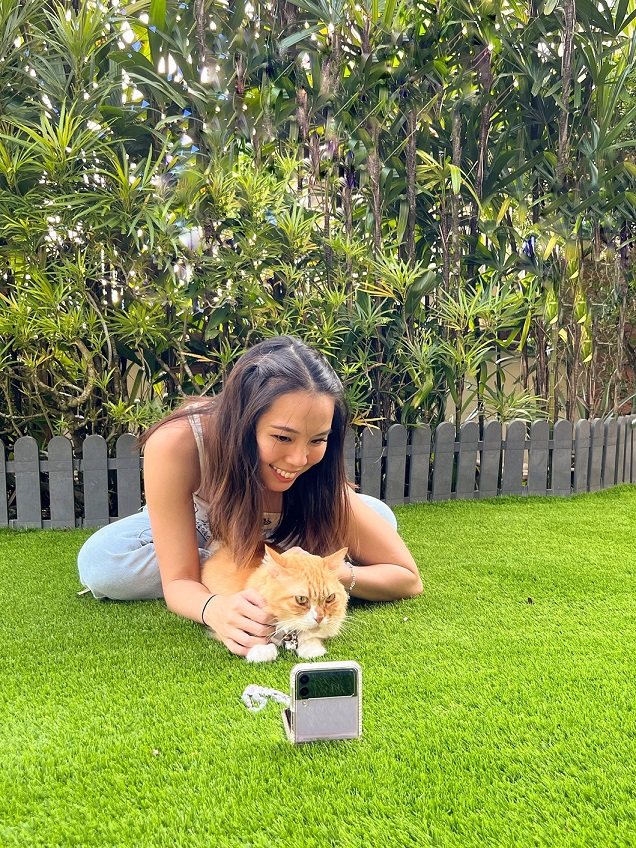 Sometimes, getting the right angle to get a good shot for a post may be difficult – especially when the desired photo requires professional tools, and a little bit of help. However, these hip and aspiring trendsetters find no hassle in snapping the perfect shot, all made possible with none other than Galaxy Z Flip3 5G! "All you have to do is dress up as pretty as you want, place your phone at the angle that best fits you and strike a killer pose – all thanks to Flex Mode! I highly recommend the wide angle and hand gesture features for the best shot," Kayley gushed.
The Flex Mode makes their content creation journey less constricting, and with the Hands Free Capture feature, they can be flexible and creative with their poses. "I no longer need to ask strangers to help take my photos because it can easily be done on the Galaxy Z Flip3 5G with Flex Mode and the Hands Free Capture feature. You have no idea how easy it has made my life," added Serena. While a rush of inspiration may come unannounced; they find themselves more prepared than ever to pursue great ideas that will wow their audience, using only the Galaxy Z Flip3 5G! And with only simple hand gestures, they can start snapping away wherever and whenever!

Do you think you have what it takes to express yourself and create amazing content like them? Are you ready to serve some Flex? With the Galaxy Z Flip3 5G in your hands, the sky's the limit to your creative pursuits!
For More Info
Check out the Samsung Galaxy Z Flip3 5G: https://www.samsung.com/my/smartphones/galaxy-z-flip3-5g/