If you've been holding off your HUAWEI purchases for awhile, now's the perfect time to start spending, as HUAWEI's Marvelous March Deals starts from 5 until 21 March 2021, offering great instant rebates and PWP deals!
Instant Rebates
For all fitness and health enthusiasts, here's your chance to receive instant rebate of RM68 when you purchase one (1) unit of HUAWEI FreeBuds Pro or HUAWEI WATCH FIT. If you purchase both, there's an
instant rebate of RM168 in total!
Huawei FreeBuds Pro
The Huawei FreeBuds Pro is a solid pair of wireless earbuds. Its noise-cancelling has been pretty good ever since the first update and performs as competitively as the AirPods Pro.
It also adopts the Hybrid Active Noise Cancellation Technology and comes with 'Awareness Mode', which allows you to reconnect with your surroundings without having to remove your earbuds. There's also dual connection supporting smartphones, tablets, PCs and other smart devices, you can watch a video on the tablet, and still open to receive any phone calls by just a pinch on either stem of the earbuds.
HUAWEI WATCH FIT
The Watch Fit is a simple, square-shaped fitness wearable that comes with 96 Workout Modes,
providing precise and real-time workout metrics for 11 professional sport modes and 85
custom workout modes. It's really lightweight at 34 grams, with up to 10 days of battery life on a single charge.
---
PWP (Purchase with Purchase)
This deal focuses on the HUAWEI MatePad Pro. With every purchase of a HUAWEI MatePad Pro at RM2,399, you can opt to purchase the HUAWEI FreeBuds 3i for only RM99.
HUAWEI MatePad Pro
The Huawei MatePad Pro was one of my favorite tablets of 2020.
It's a refreshing alternative for an entry level laptop. If you're looking to draw, take notes and work on your documents as ultra-portable as you can, this could even prove more useful than an iPad with Pencil and keyboard (which will kill you in price). I'd also recommend this if you're looking for a long term investment for media consumption, be it videos or gaming. The specs are definitely competent enough to run any game without kicks or heat.
Tablet alone, it commands an RM 2399 price tag which is fair, considering its specs of flagship class. Taking the pencil is on the fence for me, if you're not planning to draw. Pairing it with a bluetooth mouse is great, especially with that Smart Magnetic Keyboard case. 
You check out the review I've done for my full experience and specs !
HUAWEI FreeBuds 3i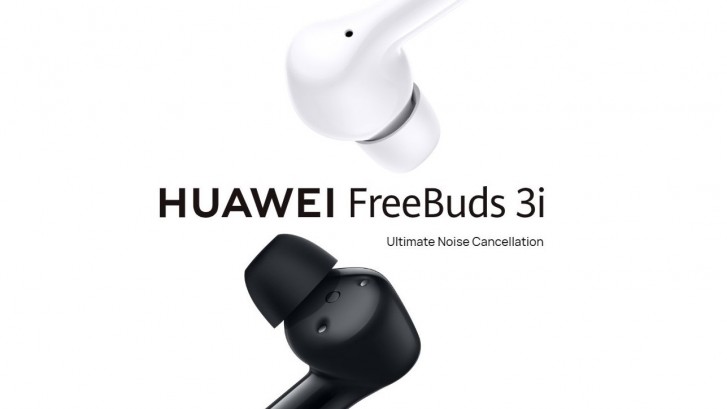 The FreeBuds 3i is a straightforward, no-nonsense pair of earbuds featuring ANC (Active Noise Cancellation) and a 3 mic system in a petite package. Just pair it via Bluetooth and you're good to go. It retails for RM 399, and can be yours for RM 99 if you are purchasing the MatePad Pro together.
Redeeming Deals
As far as I know, there are no mechanics or gimmicks that need to be followed to redeem these deals. You just need to head over to the HUAWEI Store Online, Shopee or Lazada or head over to your nearest HUAWEI Experience Store to redeem these deals. Happy shopping you cash-filled crazies!