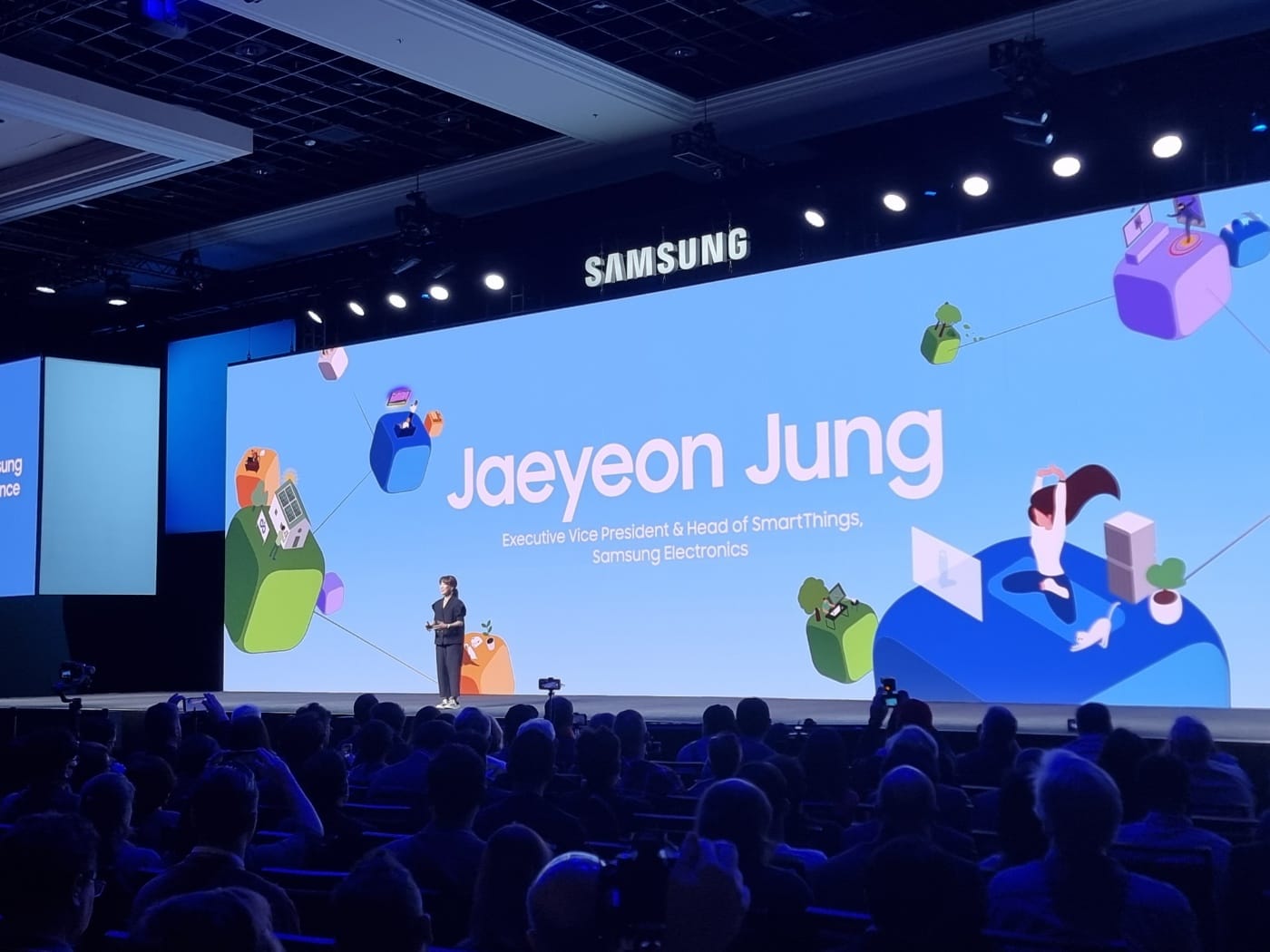 "Having a smarter home shouldn't be complicated or expensive. So we wanted to create SmartThings Station as a simple, reliable and expandable smart home hub, as the number of devices in a connected home continues to grow, especially in light of the recent Matter standard launch. We're proud to play a role in making it easier to embrace this exciting technology."
Jaeyeon Jung, Executive Vice President and Head of SmartThings, Device Platform Center at Samsung Electronics.
Samsung Electronics Co., Ltd. recently announced SmartThings Station, an easy-to-use, affordable smart home hub and fast charging pad.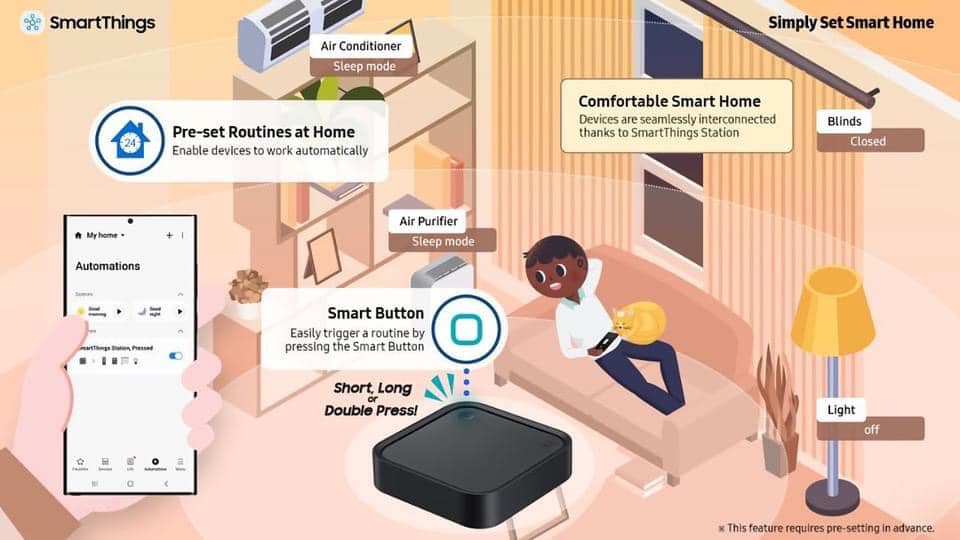 As the smart home market continues to grow, users need simple, interoperable, and dependable ways to connect a more significant number of devices. SmartThings Station offers quick setup and compatibility with a range of smart home products including Matter devices, with the simplicity that users expect from Samsung. With SmartThings Station, users can automate different aspects of their home environment, setting routines that add convenience to their day and help to reduce energy waste such as switching off lights and appliances easily.
A Smarter Home, With Minimal Effort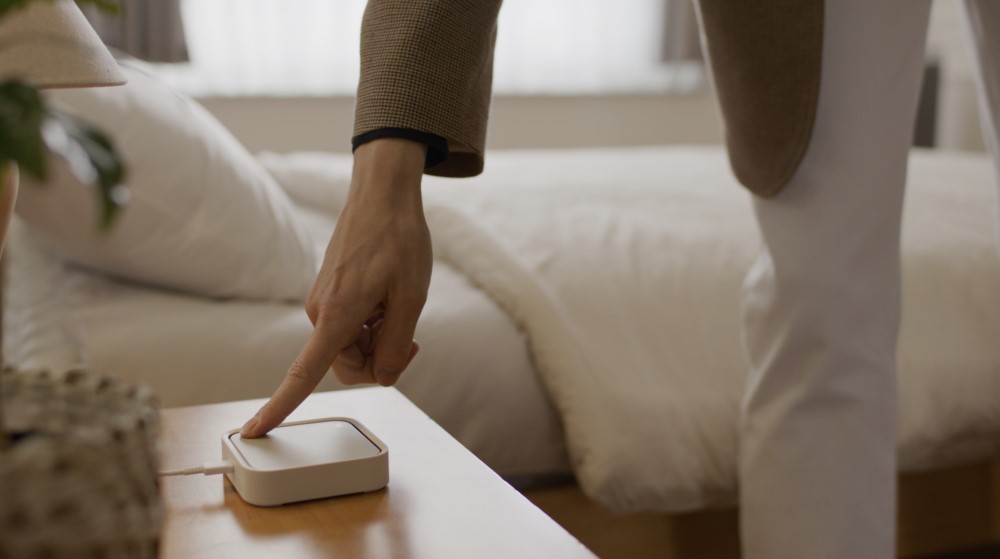 Samsung's SmartThings Station is easy to set up. When a user powers the device on for the first time, pop-up messages will appear on a user's Samsung Galaxy smartphone to help guide users through the connection process smoothly. Users may also choose the option to efficiently onboard devices with a simple scan of a QR code with a smartphone camera.
Intuitively Adapts to Users Daily Routines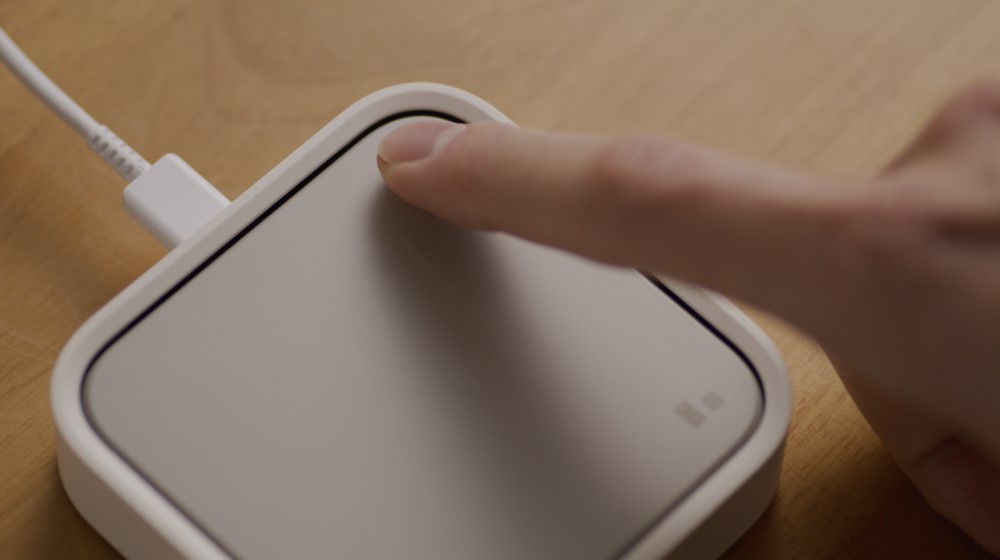 A smart home hub helps multiple devices, including thermostats, lighting, and power outlets, seamlessly interconnect with other devices connected to the smart home server, so they all work together to create a harmonized environment. SmartThings Station makes it easy to automate pre-set routines created via the SmartThings mobile app, without requiring users to control individual devices manually.
With a press of the Smart Button on the SmartThings Station, users can activate a routine created on their SmartThings app. For example, when it's time for bed, a quick tap could trigger a routine for sleep – which could turn off the lights, close the blinds and lower the temperature. Or, if a movie night is on the cards, a movie routine could turn on the TV and dim the
lights. When leaving home, the SmartThings Station can turn off power outlets and unused appliances to save energy, and activate a security system. Users might also want a gaming routine, which could activate specific TV and lighting settings and turn on 'Do not Disturb' mode.
Consumers can trigger up to three different routines just by pressing the Smart Button, with short press, long press, or double press activations. Routines can also be activated via the SmartThings app, whether people are at home or away.
Find and Manage Your Devices Around Home More Accurately
SmartThings Station is also integrated with Samsung's SmartThings Find, a rapidly growing asset tracking service. It helps users to find misplaced devices – double pressing the Smart Button can ring your nearby phone making it easier to find.
Serving as an always-at-home device scanner, SmartThings Station helps Samsung Galaxy users to keep track of the locations of their registered devices – from smartphones, tablets, watches, and earbuds to personal belongings such as keys or a wallet that have a Galaxy SmartTag or SmartTag+ device attached. By routinely scanning for devices, SmartThings Station will tell users the location of connected smart devices or tags around the home, and share an alert on the user's smartphone when a tag or device leaves or returns home.
A Fast Charging Pad That Fits Perfectly in a Smart Home
SmartThings Station is also a powerful charging pad supporting up to 15W wireless charging. Fast charging is an ingenious addition to a Smart Home hub because it works so well with the rhythms of life. Users can choose to receive an alert when charging is completed, so they can pick up play where they have left off or switch to charge another device.