Samsung's biggest foldable ambition
The Galaxy Z Fold3 works really hard to be a good Z Fold2 successor. It brings about great changes in durability, material and user experience. The improvements lie in a combo of a slight jump in hardware that's magnified with bigger software changes. You're going to love the new Flex Mode and S Pen support.
Good
120Hz SCREENS
The Best Flex Mode ever
Improved Durability
Immersive Media consumption
Ungood
Charges too slow for price range
Battery life is exactly a day
No jumps in camera
---
Specs
---
CPU
Qualcomm Snapdragon 888 5G
Memory
12+256GB / 12+512GB
Display
Cover Screen
6.2″ Super AMOLED, 832 x 2260 pixels (25:9), 120Hz
Main Screen
7.6″ Foldable Dynamic AMOLED 2X, 1768 x 2208 pixels 120Hz refresh rate, HDR10+
Camera
12 MP – Wide
12 MP – Ultra Wide
12 MP- Telephoto
10 MP – Front Facing (Cover Screen)
4MP – Front Facing (Under Display)
Connectivity
Bluetooth 5.2 ,USB Type-C 3.2, 5G, Up to WiFi 6, NFC, Nano-SIM + eSIM
OS
One UI 3.1.1 (Android 11)
Battery
4400 mAh, 25W Fast Charging
Available Colors
Phantom Black, Phantom Silver, Phantom Green
Retail Price
12GB/256GB – RM 6,699
12GB/512GB – RM 7,099
Design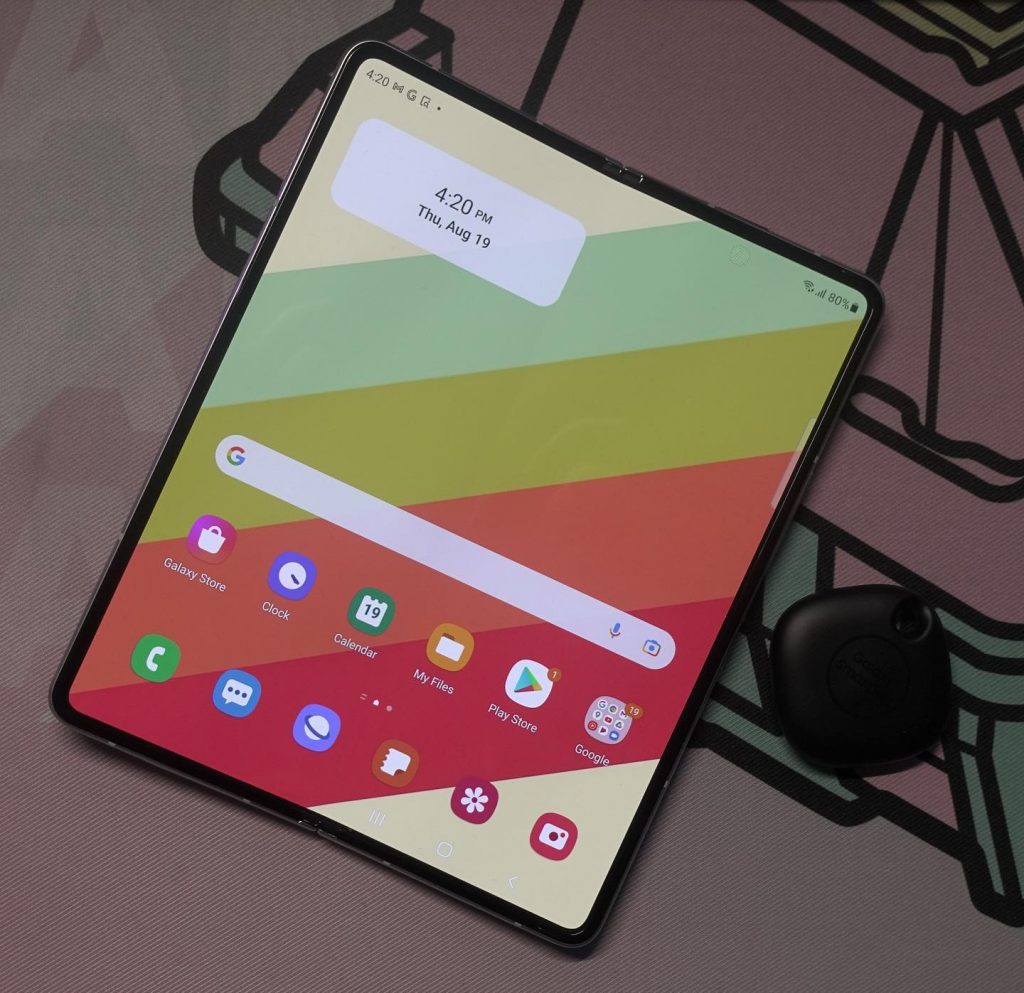 "Tougher, lighter, prettier than the Z Fold2 "
The Z Fold3 is definitely an improvement in durability compared to the Z Fold2, boasting Armored Aluminum on the hinge that gives off a more confident, sturdier folding experience. In terms of design language its way too similar to the previous generation, with the differences lying in the more rounded corners that spread influence to even the camera modules at the back. I'm just trying to tell you that it will still feel like a Z Fold2, but different (if that makes sense). Both rear and cover sides are covered with Gorilla Glass Victus.
A welcome feature is IPX8 water resistance, thanks to newly added rubbers and CIPG caskets as part of the hinge recipe. You can essentially go for a dip and the Z Fold3 would not drown.
Display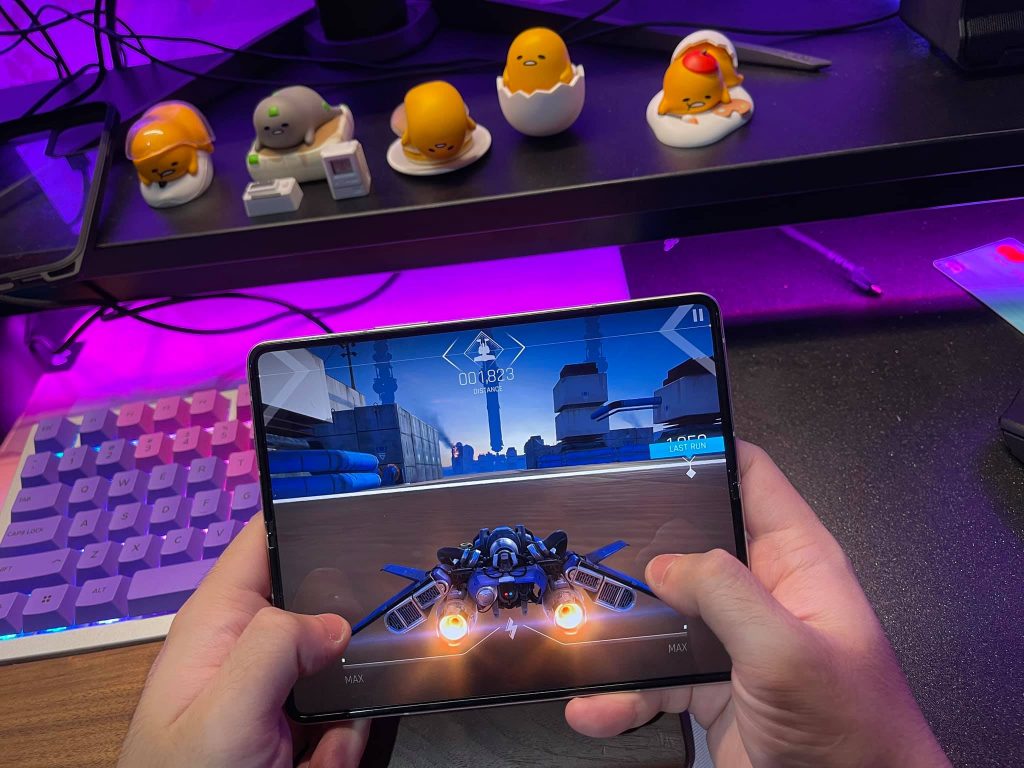 The main screen is a 7.6″ Dynamic AMOLED panel with a 120Hz refresh rate. It's Samsung's latest display tech, surpassing predecessors with a stronger and thinner flex display under a new structure and PET material.
Display quality has always been Samsung's strengths so that level of confidence should remain here. The unfolded screen is jawdroppingly gorgeous, producing consistent vibrancy all across the board with plenty of definition and clarity for even the fussiest of people. Games, books and videos were a joy to do on the Z Fold3, and it all starts with the screen.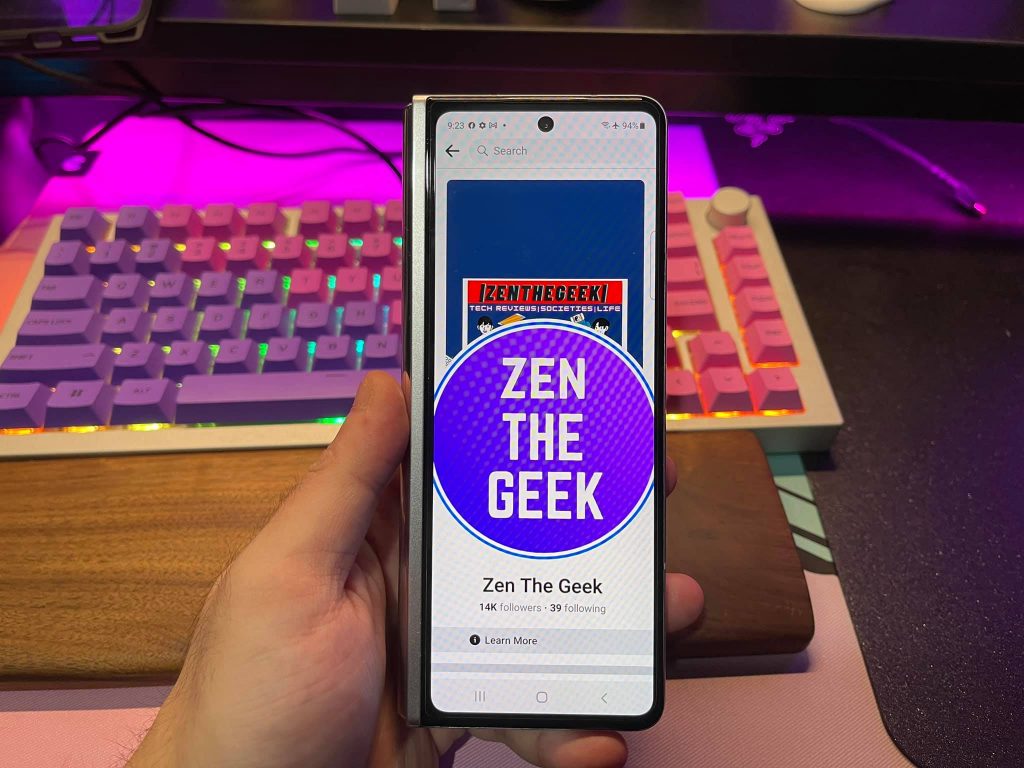 The cover screen gets a step up, being able to push up to 120Hz just like the main screen. Although both screens utilize the adaptive refresh rate feature, the cover screen only manages to go between 60hz and 120hz. It's no big deal, as I use that main screen mostly for calls and quick text replies. In terms of screen real estate, you'll barely feel a difference between the two.
"Top Class Performance that's marred by underwhelming battery life"
The Snapdragon 888 has been in the spotlight for awhile now for being quite the jump from the 865+ and for good reason. It's simple more powerful and battery efficient, so it just had to be on the Z Fold3. We all know the existence of the Snapdragon 888+ but I can see that it's part of keeping costs low when it came to picking the right chipset for the Z Fold3.
Coupled with 12GB of RAM, the Z Fold3 zips through One UI like butter and without a hitch. Doing multiple things at once was a great thing to take advantage of if you've ever owned a Samsung Foldable. With Multi-Active Window feature, you can run up to 3 apps simultaneously if you're smart at managing space. If that's not extra enough for you, there's an enhanced App Pair, where I was able to create shortcuts for two apps later in the same way you had them open.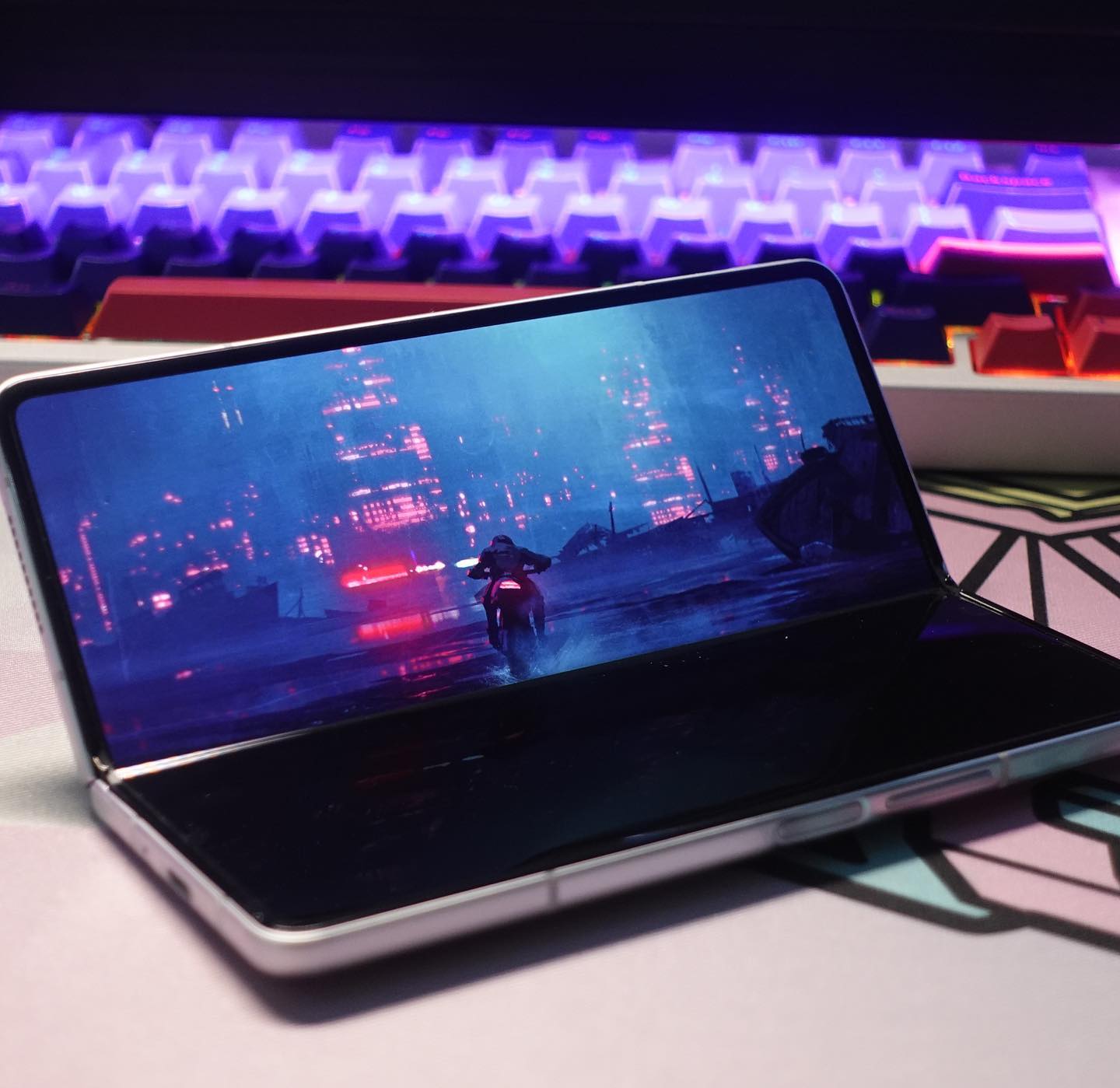 It really felt like an optimized tablet for once, and I fell into the hole too damn quickly and now it's all I want to do with my phone. Flex Mode turns it into a little laptop, using the left side as the display and the right side as a touchpad to navigate through things. It works with the gallery, YouTube and the camera. It's similar to the Z Flip experience, placing your device on the table for it to stand on its own and just flick record and you'll be vlogging in no time!
The 4400 mAh dual-battery pack works too damn hard to feed power to the Z Fold3's sophistication and screens. The poor sandwich barely escaped my heavy day with a minimal charge left in the tank. I had to charge it back at the end of my day to have it up and going again and that's about it. I never really had to charge it during the day itself so I guess that's fine, unless you're constantly, near-sadistically on your phone at all times doing everything from calls to conferences, books to videos.
It takes shy of an hour to fully charge up which is pretty ordinary and dull, as I was hoping more for newer 45W charging on such a premium Samsung offering (4th times' the charm then?).
Cool Camera features, Just Decent Quality.
I'm not here to throw flak at the Z Fold3. Not everyone who's buying this would be just getting it for the camera, but it's not great to know that the camera setup is too damn near the Z Fold2's back in the day and the only new addition is the 4MP Under-Display camera sensor (pretty cool btw).
Flex Mode comes into play here, so making videos or taking wide selfies would be all too easy.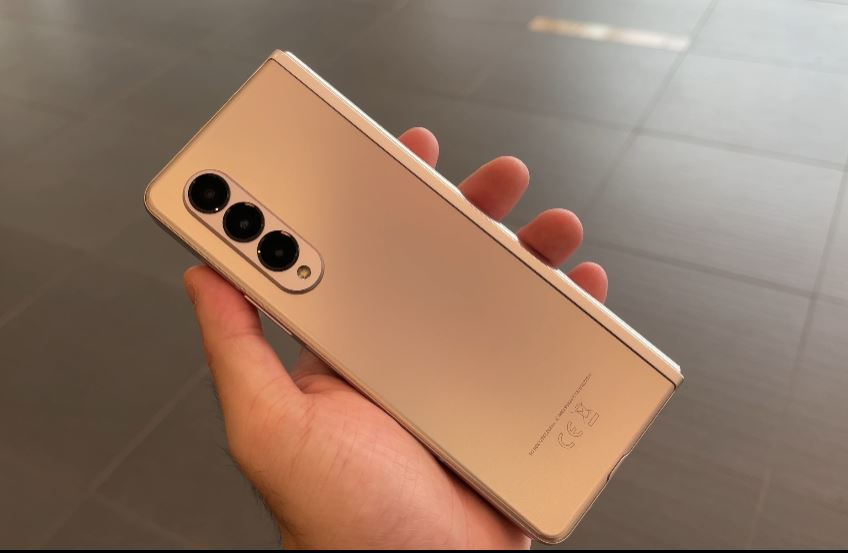 The triple-camera setup is 12MP all across the board, packing plenty of detail and dynamic range but not enough to surpass any other Samsung device that's out at this time of writing.
Camera System isn't half bad.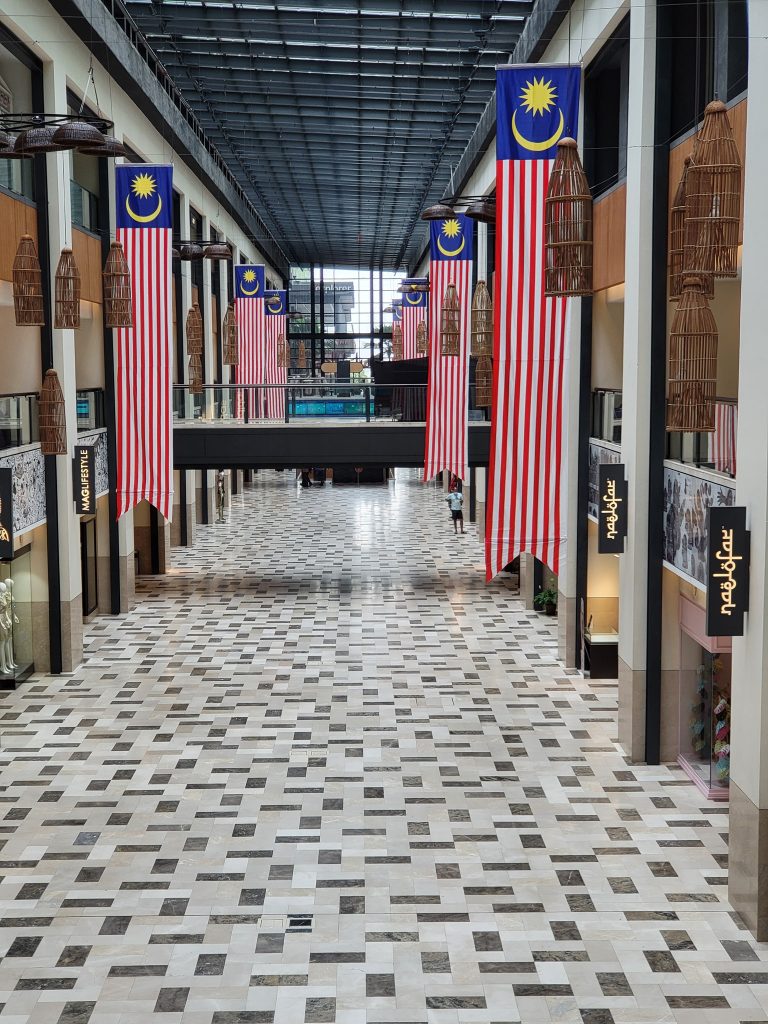 . The main 12MP Wide sensor would be the most used for daily shots. Pictures here come out nice and colorful, with plenty of headroom for editing without any drop in detail (unless you're in a dark place then that's on you).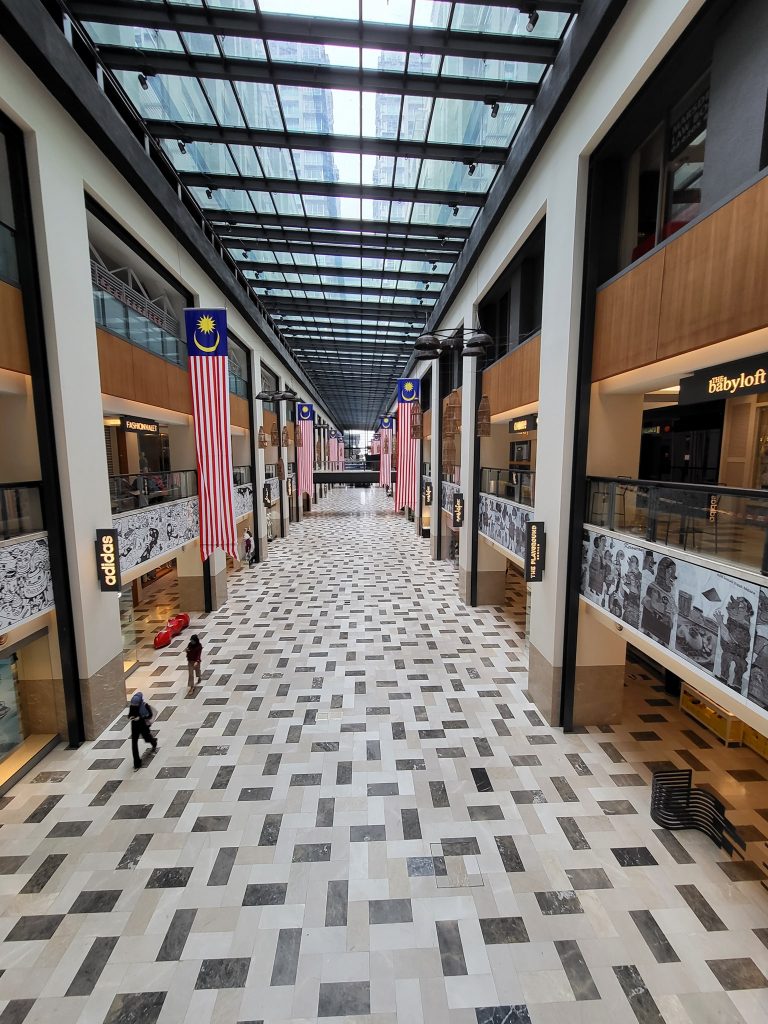 The 12MP ultrawide is probably one of the better ones I've seen (The best being the S21 Ultra's in my opinion), capturing just slightly less detail than the main sensor but still retains excellent dynamic range and contrast.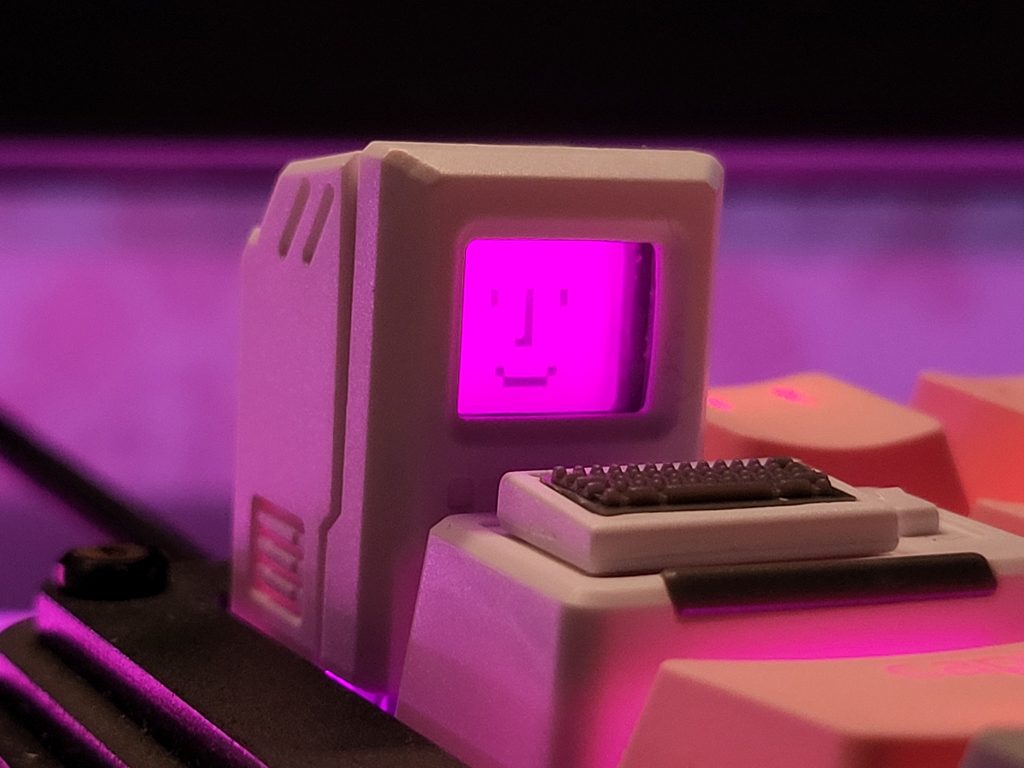 The 12MP telephoto sensor retains a good level of detail even in low light. Obviously we still see a lot of noise in the surrounding corners but it's fine because usually at this point most phones tend to fail in focus and sharpness especially when zoom's at play. For the Z Fold3, I would even dare say with a little editing, the shot could end up being pretty usable and actually good.
---
"A Ballad of Samsung-esque Selfies"
Left is the cover screen's 10MP selfie, while the right is the Under-display 4MP shooter on the main screen. Both shots had the same amount of lighting and you can see what a stark difference in quality they have.
The cover screen camera captures significantly more detail, gradients and sharpness whereas the 4MP under-display bakes the gradient into the rest of the screen, adding several touches of softness overall. Funnily enough, I would use the under-display's shot for social media due to more consistent gradients and softer tones.
The left shot's great for profile pictures like on Behance or if you want to fail on Tinder (badly).
---
Everyone who can buy it, will buy it.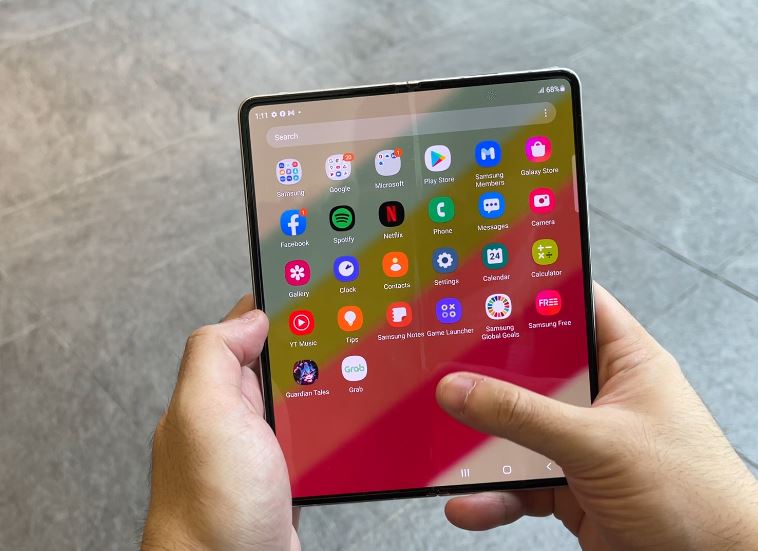 Even at RM 6,699 it's still not the most affordable smartphone to buy, even though the Z Fold2 listed out at almost RM 8,000 last year. Be that as it may, the Z Fold3 is the most worthwhile foldable to have, and if you're willing to shell out the extra money for the S Pen and a nice case, you would see yourself using a phone like this in no time.
The smoothness in experience, the optimization and native support for apps always make Samsung devices an attractive Android offering. The Z Fold3 deserves plenty of praise for all the worthwhile jumps it made while being more affordable. The only gripe is just the need to charge daily and the time it takes to charge it back up.
Take the Gold Award, Samsung. It's a well deserved win for you guys !