Samsung's Galaxy A52s 5G is a great successor to both of this year's A52 and A72. It's essentially an impressive refresh to keep up with demanding under RM 2000 arena, and we were pleasantly surprised to see that the improvements were well implement as well as retaining certain attractive core features as well as the price tag.
Hey Bixby, It's time to review!
---
Specs
CPU
Qualcomm Snapdragon 778G
Memory
8GB / 256GB (microSD expandable)
Display
6.5″ FHD+ (2340 x 1080) SAMOLED @ 120Hz
Camera
64MP – Wide
12MP – Ultra Wide
5MP – Depth Sensor
5MP- Macro
32MP – Front-facing
Connectivity
Bluetooth 5.0,USB Type-C 2.0, LTE, Up to WiFi 5
Dual-SIM standby
OS
One UI 3.1 (Android 11)
Battery
5000mAh, 25W fast-charging
Available Colors
Black, White, Mint and Purple
Retail Price
RM 1899
---
Design
"Premium Plastic, Fine Matte Finish"
The A52s 5G on the outside is literally a slightly shorter A72. You'll still be treated with their trendy matte finish with a slight bump that houses a robust quad-camera array. The sides are primarly metallic and add a certain weight when held. It feels confident and compact too, considering its 6.5″ form factor.
As with its predecessor earlier this year, the only buttons are the volume and power buttons and they're on the right. It's clicky and hella responsive, with no added flair to them so it's just simple and easy here. The bottom will be your speaker grille, USB Type-C port and a 3.5mm audio jack.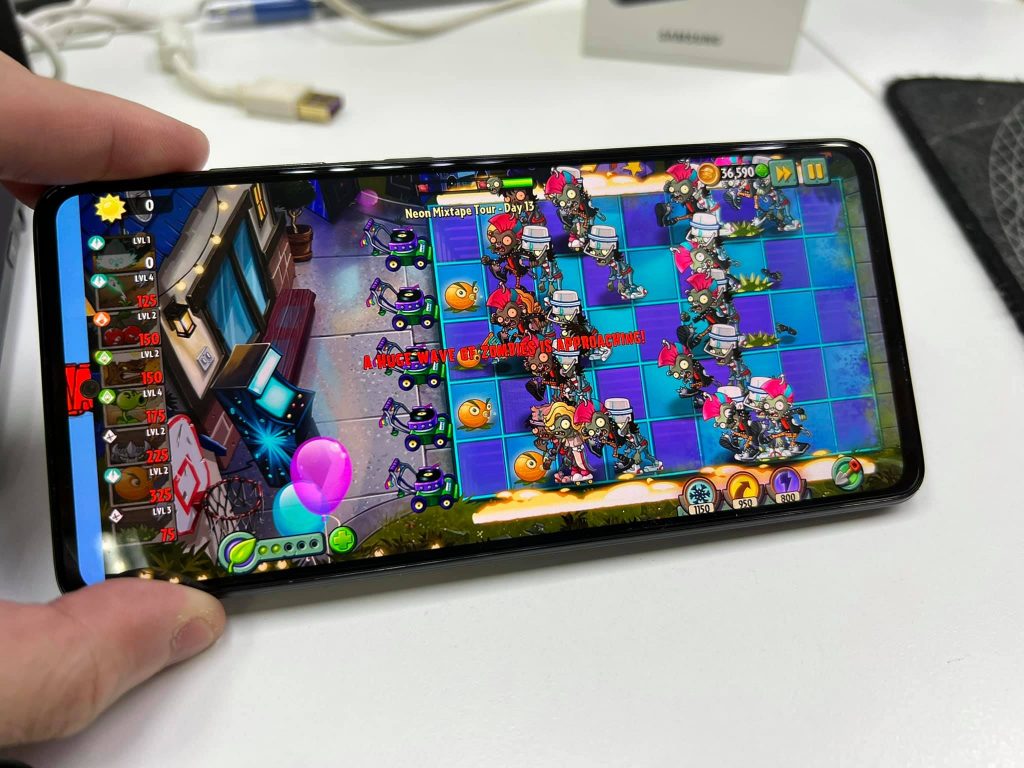 In the front there's a 6.7-inch AMOLED panel that runs on a FHD+ resolution. It runs up to 120hz, which is a bump from the A52's 90Hz. It's a refresh after all, better up the game no?
The Super AMOLED panel does a fine job with colors and accuracy, and was even easy to look at even direct sunlight. It's quite immersive and only has very little bezels and a hole punch selfie cam at the top. Navigation and gaming was zippy and never really lags for any reason.
Like Clockwork.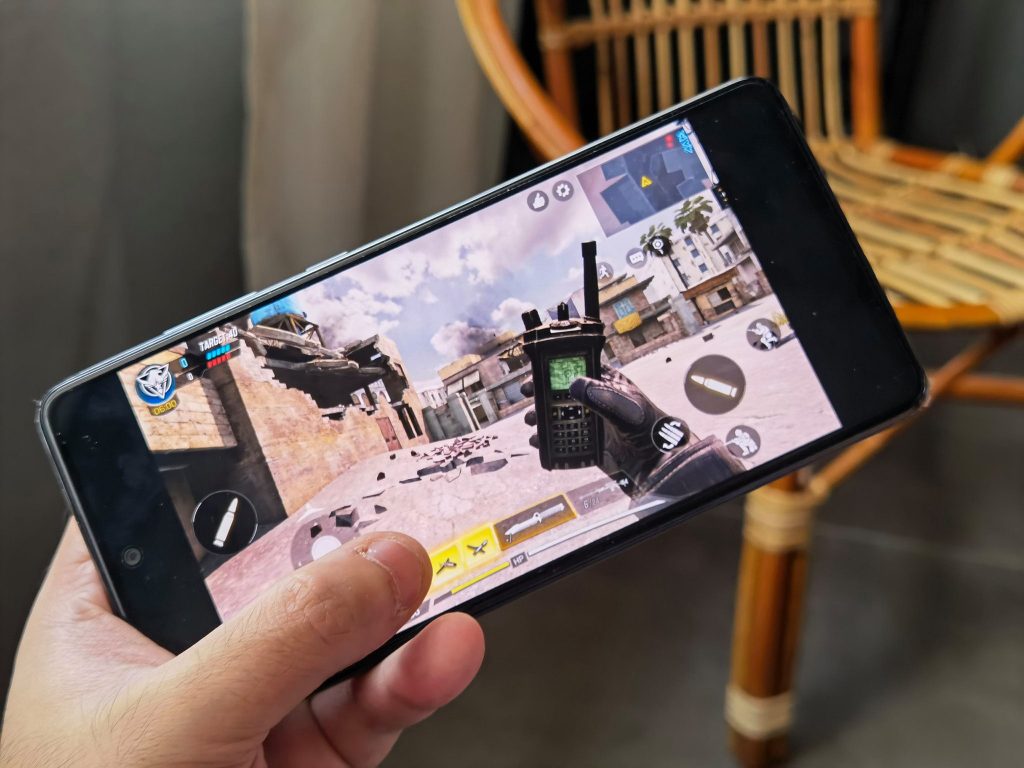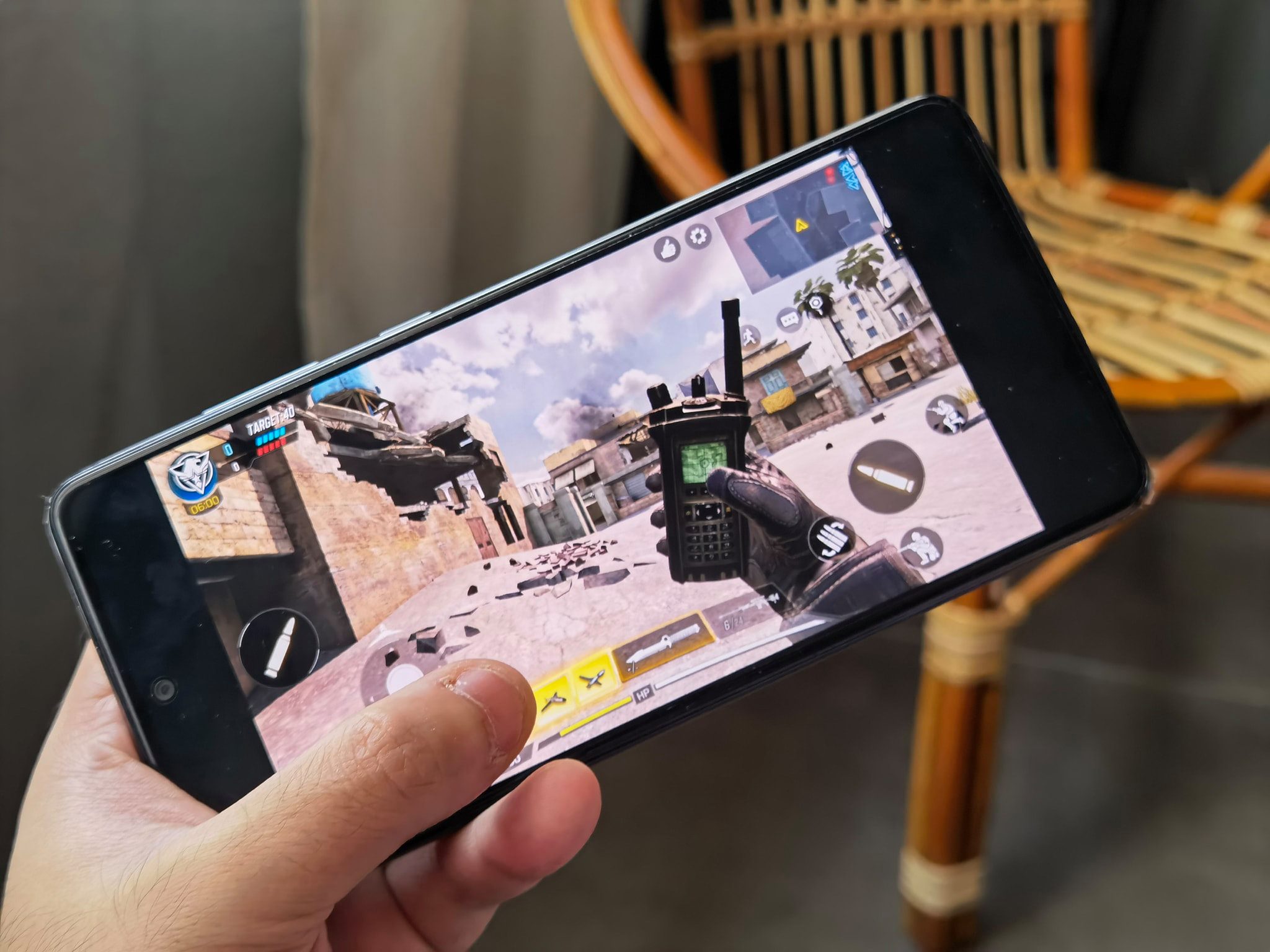 The A52s 5G straps a Snapdragon 778G chipset coupled with 8GB of RAM and 256 GB of internal storage. Expandability via MicroSD is available, and will be using the 2nd sim-slot if you don't plan on using a 2nd number on this device.

Doing just about anything typical on the A52s 5G was absolutely efficient and like clockwork. Gaming was smooth on almost every level with accompanying thermals being within comfortable temperatures.
The A52s 5G can perform sufficiently in today's demanding games with minimal throttling taking place after the 90 minute mark.
On 2D games, it managed to run everything from Cookie Run Kingdom and Plants vs Zombies 2 without a hitch, but on games that do support high refresh rates, the A52s 5G didn't throttle until the 90 minute mark. Heat started to get a little too cozy at this point and I had to give it a 5 minute breather before jumping back in to Call of Duty Mobile and Genshin Impact
Game Test Results:
Duration : 20-30 minute intervals with 1 minute cooldown period
Graphical Settings: Medium – High
| Game | Activity | Highest Temperature |
| --- | --- | --- |
| Plants Vs Zombies 2 | Ranked League and Penny's Pursuit matches @ 30FPS | 41°C |
| Cookie Run: Kingdom (HIGH) | Bounty, PvP and Story missions @ 30/60FPS | 42/44°C |
| COD Mobile (MEDIUM) | Mixed Battle Royale, Ranked Matchmaking @ 60/120FPS | 43/48°C |
A Common Quad Camera Setup with Uncommon Results
We're dealing with a quad-camera setup at the back, consisting of a main 64MP wide, 12MP ultrawide and 5MP macro / depth sensors. You get OIS too, so shots and videos that came out of the A52s 5G were fast, quick focused and of decent color reproduction.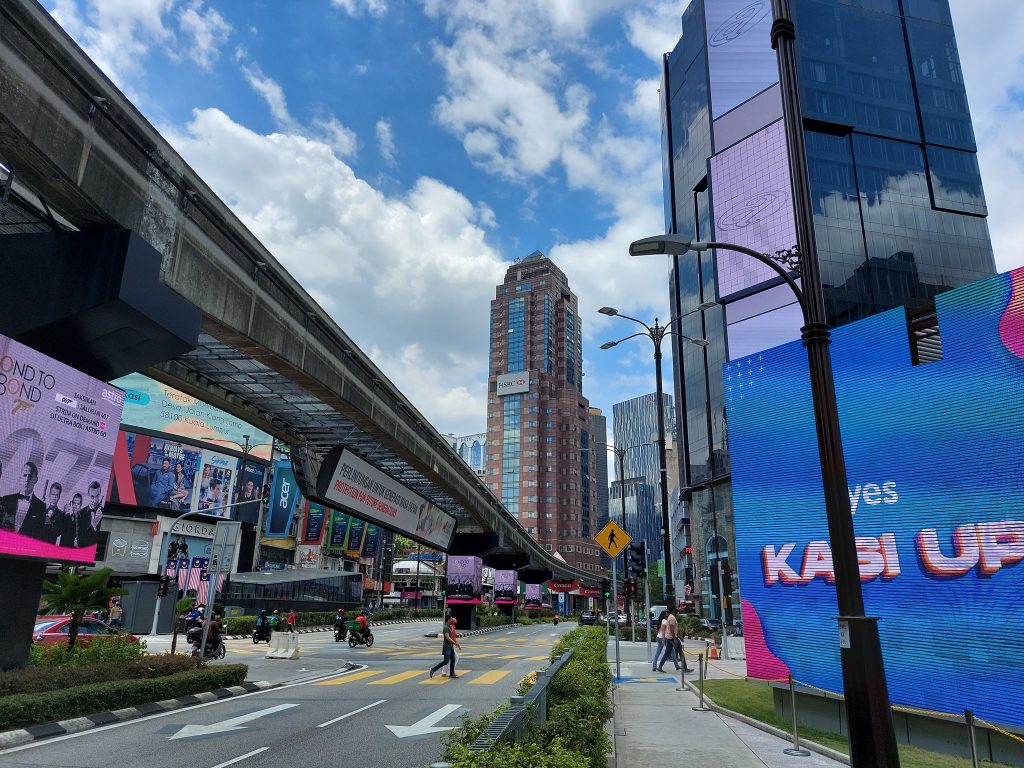 Compared to the A72, shots from the main sensors have similar results, but with improvement in the exposure department where the A72 fell short. Even in conditions that were too sunny, the A52s 5G was able to contain that overexposure and neutralized it enough to bring out clean, sharp images with some colder tones. Jumping into manual, I would say that you should tweak the white balance a bit to get fairer shots, as Samsung Cameras tend to saturate more colors in, so if you do want to lower it in editing, setting the appropriate white balance for your shot would save the day.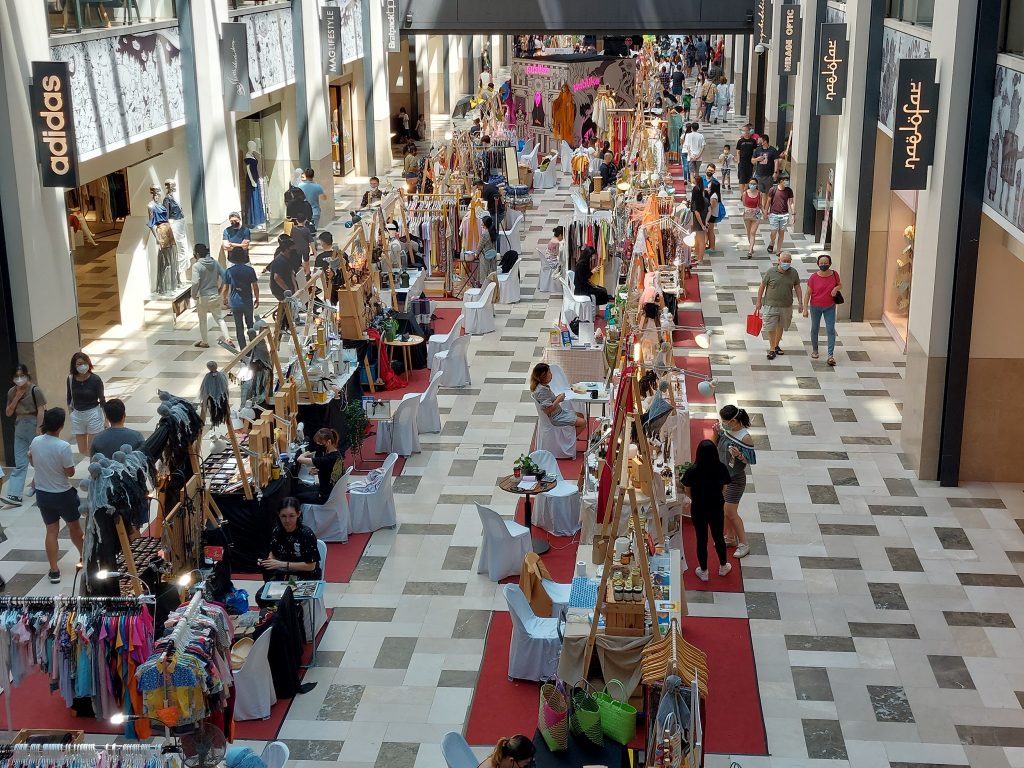 Taking shots indoors were pretty straightforward. Ultrawide works well according to Samsung tradition, delivering shots with near-perfect distortion correction and color. As usual, I got to see focus loss and softening towards the edges. A small price to pay compared to getting distorted shots.
Macro Shots were a little washed out but prioritized detail. I managed to take a good cropped shot from my wide angle lens and zoomed in to compare. I would say even with less details on the metal, its not as drastic as having less color, depth and clarity. It depends heavily on what you're trying to capture on macro and I am inclined to prefer the cropped wide angle shot over the macro mode.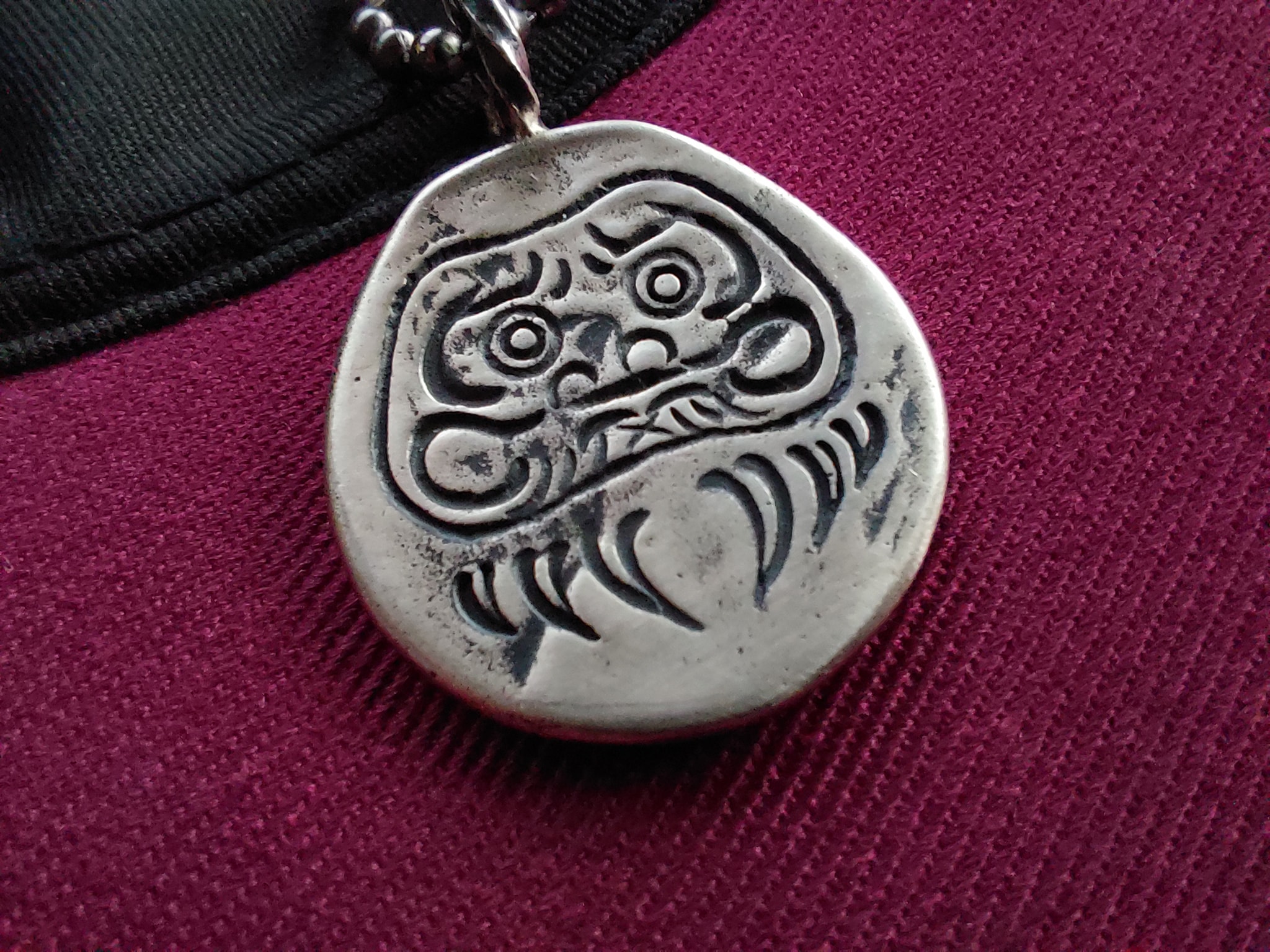 ---
The 32MP front-facing camera was good, with accurate toning and plenty of dynamic range. In Portrait Mode, separation was fantastic all across the board, right down to the challenging hair strands. Overall tone was better as well, as you can see from the comparison below. My skin looked a lot more natural and not as smoothed out as a regular selfie (Beauty was turned off OKAY!). This falls within expectations of most Samsung devices to date, and could even be fighting neck to neck with even the likes of the S21 series. There's a slider for you to adjust how much background blur you would want in your shot, and I recommend that you keep this modest between 50-60%. When you reach 80% and beyond, it seems that the A52s is unable to keep exposure and dynamic range at bay, causing blow outs in certain bloomed areas.
---
You'll get more than a day's battery life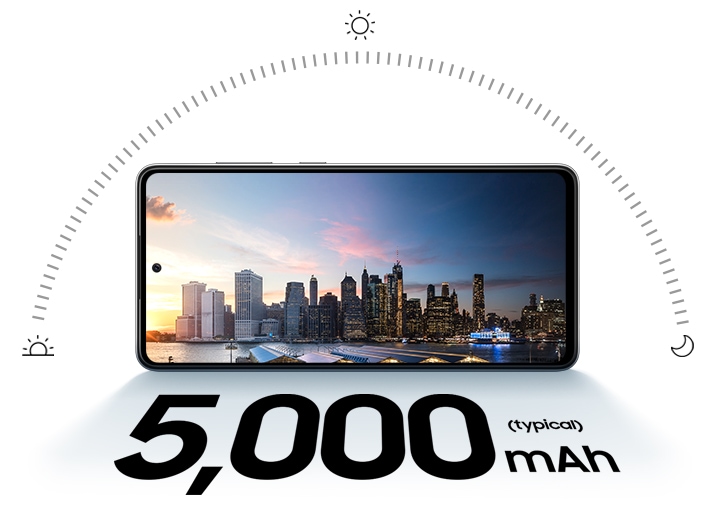 In the battery department the A52s 5G has the same large 4500 mAh battery that the A72 had. For social media addicts and gamers, expect about a day's use before needing to top up towards the night.

For the simpler folk, expect 2 days with some change, even with 120Hz turned on.
The A52s definitely has the legs to run the day with you, no matter how hard you batter it with apps and games.
In the box is a 25W fast charger, following suit to Samsung's idea that A series devices would most likely be a person's first device and therefore should have all the accessories needed to kick start their use!
Charging Results
| From 1% | Unplug % |
| --- | --- |
| 15 mins | 32% |
| 30 mins | 69% |
| 86 mins | 100% |
Is it for you?
"
Even if you did buy the A52/A72 earlier this year, the A52s 5G is a justifiable jump! It simple packs for firepower in performance with an even faster screen. However, if you'd compare the cameras, the results are too close to call to say that it's still worth the jump. For RM 1899, it overtakes the A72 in almost every way"