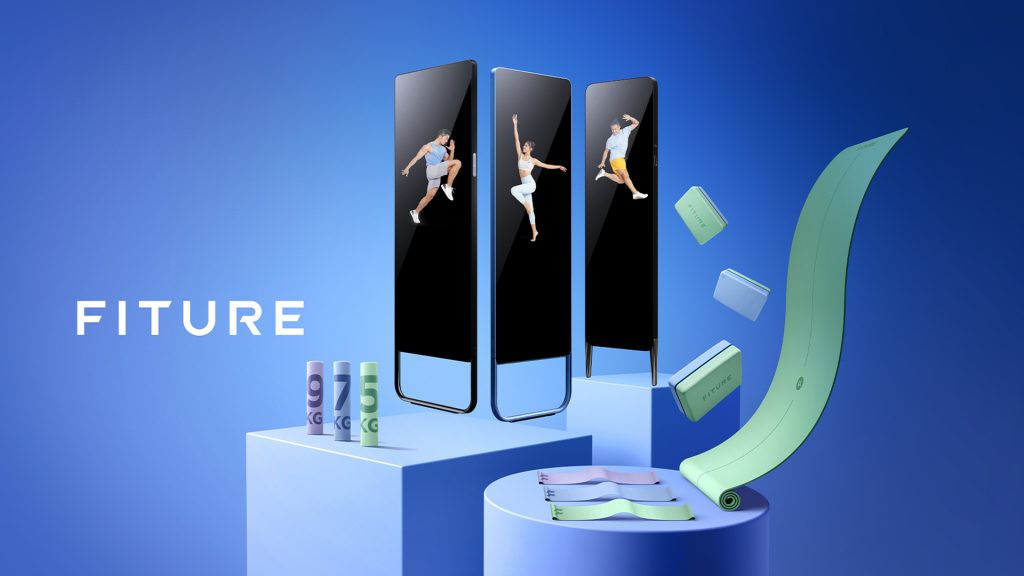 FITURE Malaysia had today released 2 new products locally, namely the FITURE Core Fitness Mirror and the FITURE Mini Fitness Mirror. They're state-of-the art fitness mirrors powered by AI technology complete with classes and motion tracking.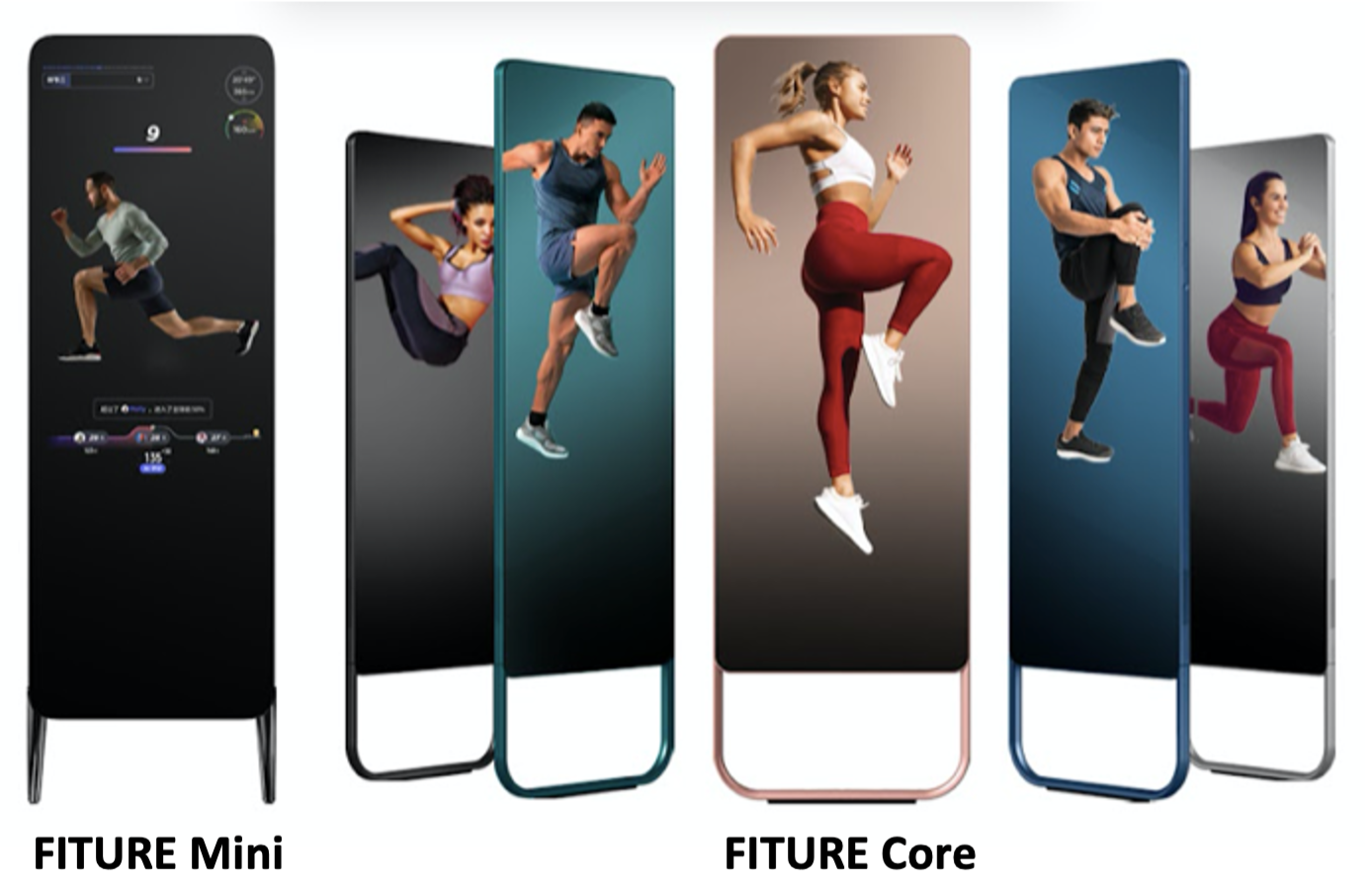 The products basically brings the gym to your home, with an interactive screen built into the mirror that displays classes complete with audio firing out from built-in speakers. Users will be  able to join thousands of classes and coaching for a full body workout all in the comfort of one's  home.
Patented  Motion Engine™ technology captures the user's movement and provide real-time feedback on  the correct form, pacing, timing and movements. The technology allows users to experience an  immersive and personalized workout like never before. Focusing on the proper form and pacing  also significantly reduces injury risks and massively boosts the desired results.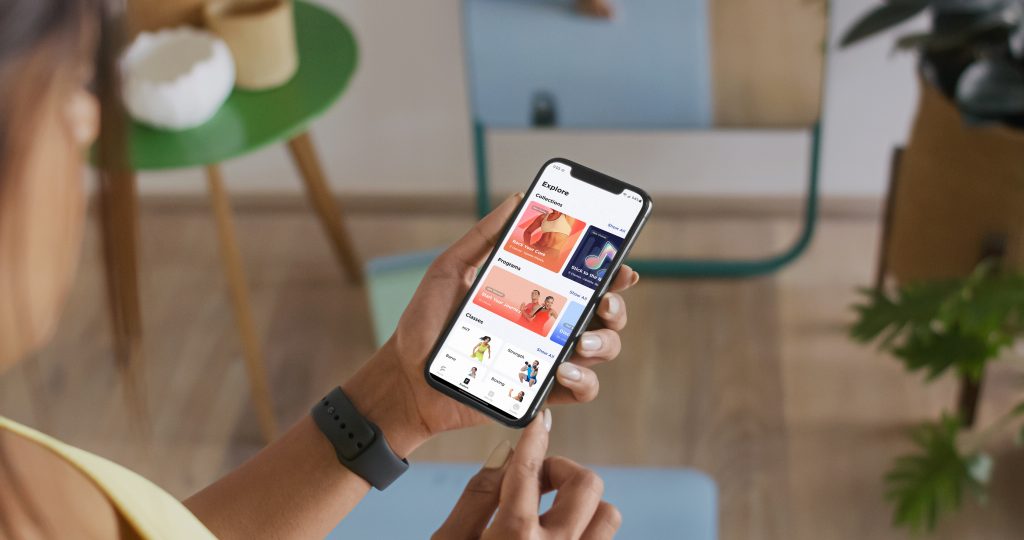 The FITURE Interactive Fitness Mirror features the world's largest AI fitness library with  thousands of fitness exercises spanning HIIT (High Intensity Interval Training), strength training,  cardio exercises, boxing and more. With thousands of exercises to choose from, you will have no trouble finding a workout that meets your goals and physical ability. It's worth taking not that you'll need to install the FITURE app onto your phone and pair it to the mirror.
Classes
The family-oriented subscription package can be shared with up to 6 household members and  each user can join any number of classes they want. The workout classes can also be accessed  through FITURE apps so that users who have no access to the fitness mirror while traveling can  still keep up with their exercise regime. Every purchase now entitles you to a 3-month subscription to access classes and workout. Subsequent month will be RM 129 monthly. It sounds expensive, but if you could divide the expense between family members or housemates, it'll actually be cheaper than signing up for a non-shareable gym membership!
Design And Availability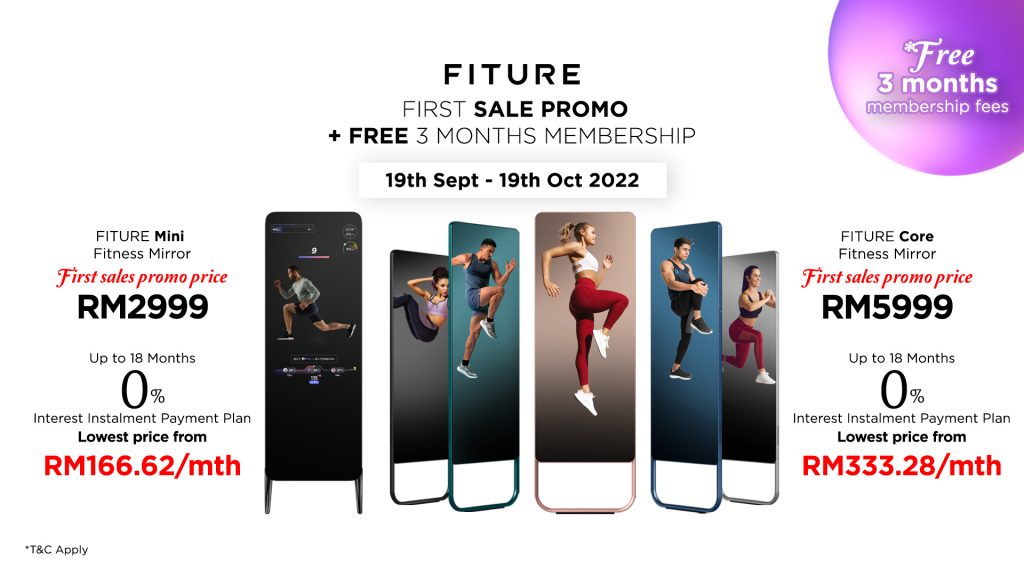 The FITURE Fitness Mirror comes in two sizes: FITURE Core available in five attractive colours  (Ocean (Blue), Stardust (Gray), Sunlight (Gold), Oasis (Green), Night (Black)) and FITURE Mini  available in Night color.
The FITURE Core Fitness Mirror and the FITURE Mini Fitness Mirror are now available to purchase. Additionally, FITURE Malaysia having First Sales Promotion until 19 Oct 2022, you can purchase the fitness mirrors with a promo price of:
FITURE Core: RM 5,999 (RRP: RM 6,999)
FITURE Mini: RM 2,999 (RRP: RM 3,999)
with the complimentary of 3 months member subscription (Worth RM387), subsequently RM 129/month.
Installation service is provided upon delivery & there are 18 months of 0% interest payment plan  available for customers purchase via FITURE Malaysia Shopee Official Store.  
FITURE Malaysia Official Store:
Shopee: https://bit.ly/3xoG2Wa 
Lazada: https://bit.ly/3QZNAG5 
FITURE Malaysia Facebook: