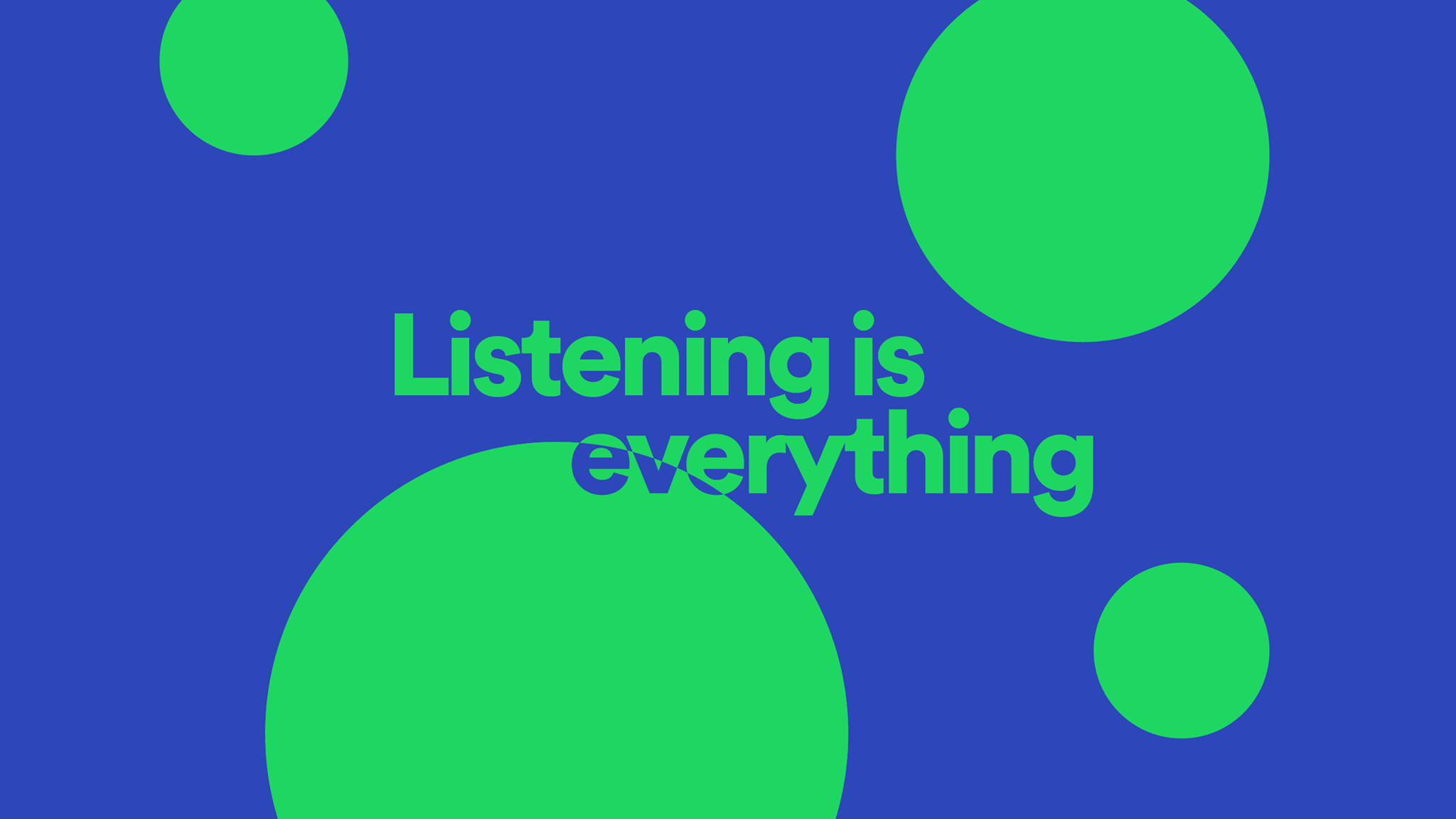 Spotify has sent an email stating that there is a price increase on subscriptions for Spotify Premium.
The Bump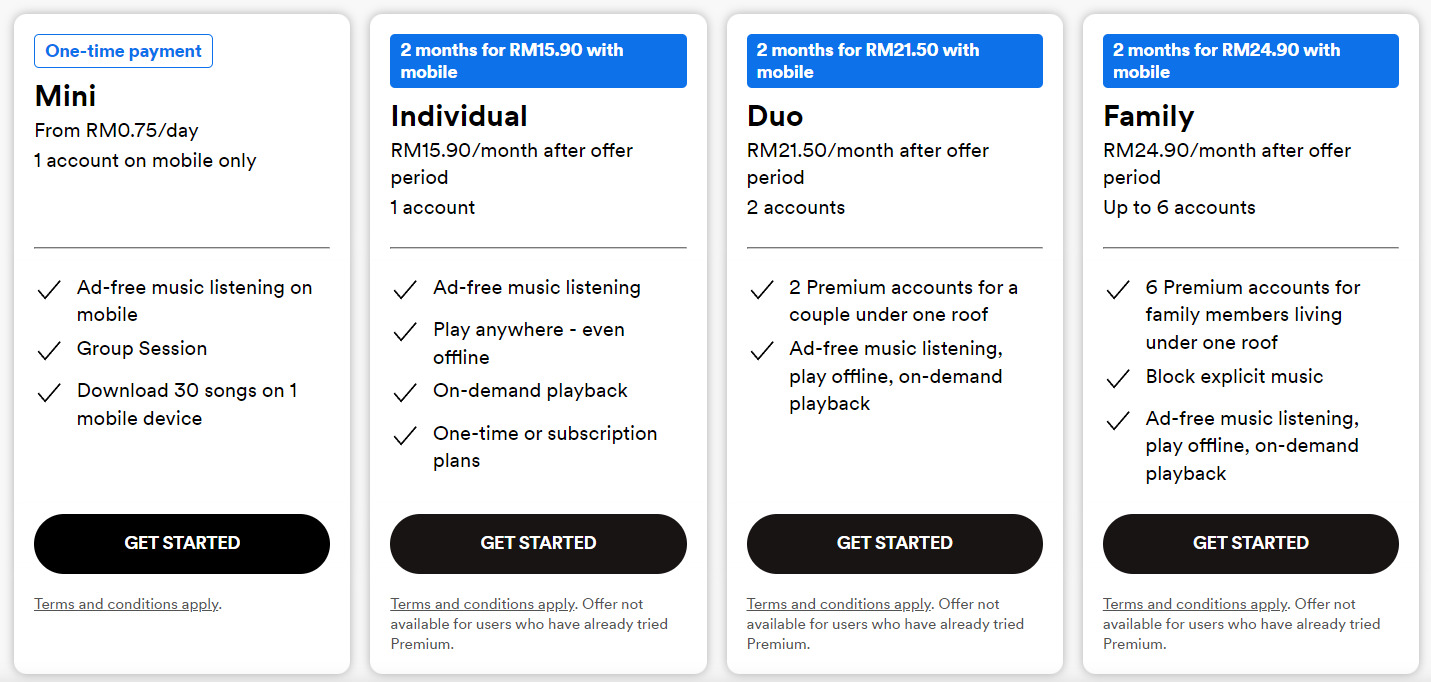 This subscription price increase includes all plans offered by Spotify Premium, namely Individual, Duo and Family. The new subscription price for the Individual plan is RM15.90 per month compared to the previous RM14.90.
Meanwhile, the new subscription price for the Duo plan is RM21.50 and the Family plan is RM24.90. The two plans were previously offered at a price of RM19.80 and RM23.80. Not to be left out, the Student plan also increased to RM8.50 which was previously offered at RM7.50.
The expected increase in Spotify Premium subscription prices in Malaysia is around RM1.00 to RM1.70, depending on the subscription plan. This new subscription price will be charged starting this September for existing users.
Why Though?
In the email,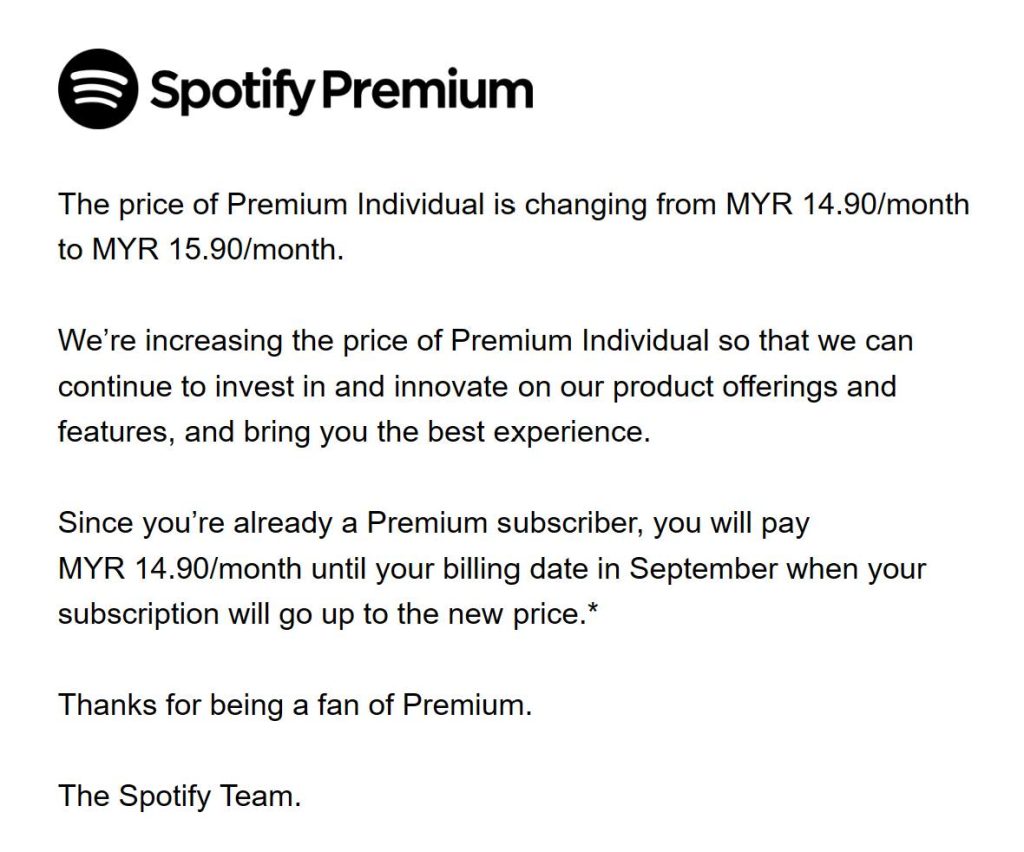 We're not quite sure how the app needs more product offerings, features and innovations for a better experience, and there's no option to opt-out of the increase, it'll just happen whether you will leave or you will stay. Hopefully this bump is justified later on with higher bit-rate audio or Spatial Audio implementation.