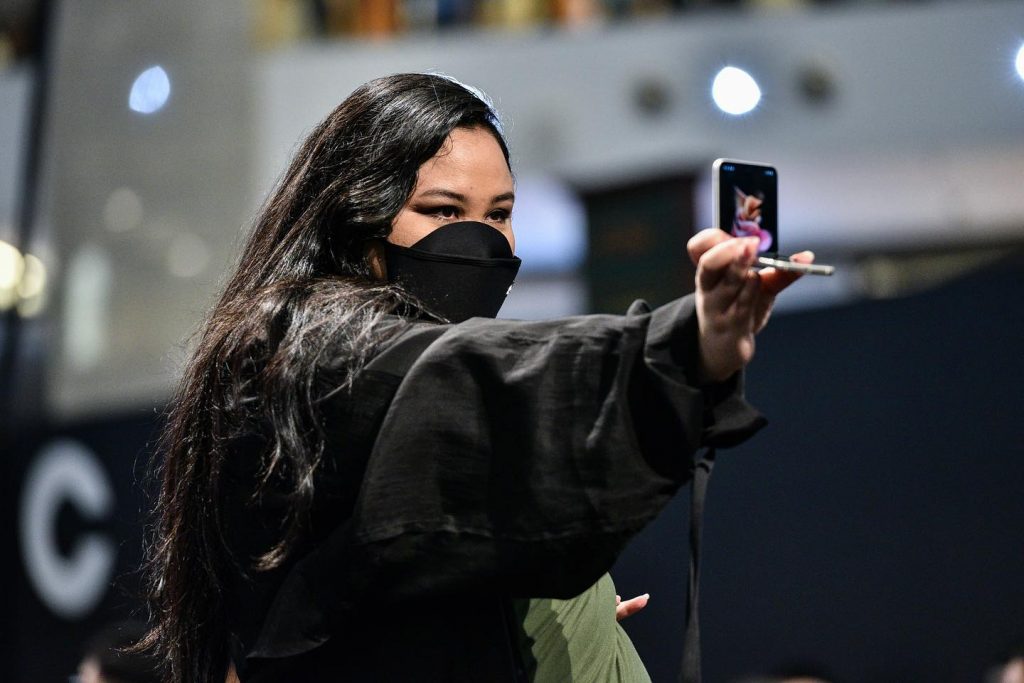 Just last week and a half ago was the KL Fashion Week, making its return to Kuala Lumpur after a travel regime spanning across New York, London, Milan and Paris. We'd see fashion / runway pieces from around the world real close at Pavilion shopping mall, including some localized hits as well.
We're here to talk about Samsung too, having seen them launch their Galaxy Z Flip3 and Fold3 this year. It is without a doubt that these 2 devices are not only leaps in foldable tech, but also fashion it seems!
Having tasked with designing looks inspired by the Galaxy Z Series, fashion industry veterans Kit Woo and Rizman Ruzaini managed to create 16 distinct and bold looks that paraded down the runway on 5th and 7th November earlier this month.
"Our devices play a vital role in bridging the path towards recovery in today's fast-paced world, for example, enabling human collaboration during a global pandemic. Therefore, Samsung proudly teamed up with fashion savants Kit Woo and Rizman Ruzaini to bring the Galaxy vision to life at KLFW through a collection of meticulously designed pieces to commemorate this new era of openness, innovation, and expression,"
Elaine Soh, Chief Marketing Officer of Samsung Malaysia Electronics.
---
Elaborating on how technology pushes boundaries to shape the future through collaborative innovation, Kit Woo and Rizman Ruzaini shared how the Galaxy Z Series empowered and inspired them to step out of the box to create a truly progressive collection for KLFW in-line with what the Galaxy Z Series is all about:
"The sleek look and bold colours of the Galaxy Z Flip3 5G, Galaxy Z Fold3 5G, Galaxy Watch4, and Galaxy Buds2 were the main source of inspiration for this collection. While my comfort zone was in all-black, the loud colours of the foldables challenged me to innovate and create the unimaginable out of the ordinary," said Kit Woo of 'NOT JUST A LABEL'. "I was excited to experiment with new materials, cuts, and concepts for this collection. Not only that; I also began looking for new ways to express my DNA through creativity, which these devices played a pivotal part in cementing. I believe technology is the key to greatly moving the fashion industry forward."
"If I were to pick three words to describe the foldables design, it would be bold, versatile, and stylish. Without a doubt, the Galaxy Z Fold3 5G is a conversation starter because of its remarkable and elegant form factor. The Galaxy Z Series is definitely a wow factor on its own, inspiring my designs, and it resonates well with my personality,
Kit Woo
"Our first encounter with the Galaxy Z Series was love at first sight if not a bit overwhelming because of how unique they looked," said designers Rizman Ruzaini. "The aesthetics brought back the nostalgia of our earlier days where clamshell phones were the trend, yet Samsung has taken this novel form factor to a whole new level with the device's stylistic finish."
"Fashion-forward would be the best way to describe the Galaxy Z Series. To us, Samsung revived the foldables phenomenon which completely changes how we visually express ourselves. Samsung has set a new standard for the tech-industry through the beautifully designed and engineered Galaxy Z Series, and we see plenty of opportunity to marry both fashion and tech in future collections moving forward. Definitely something to look forward to in 2022!"
Rizman Ruzaini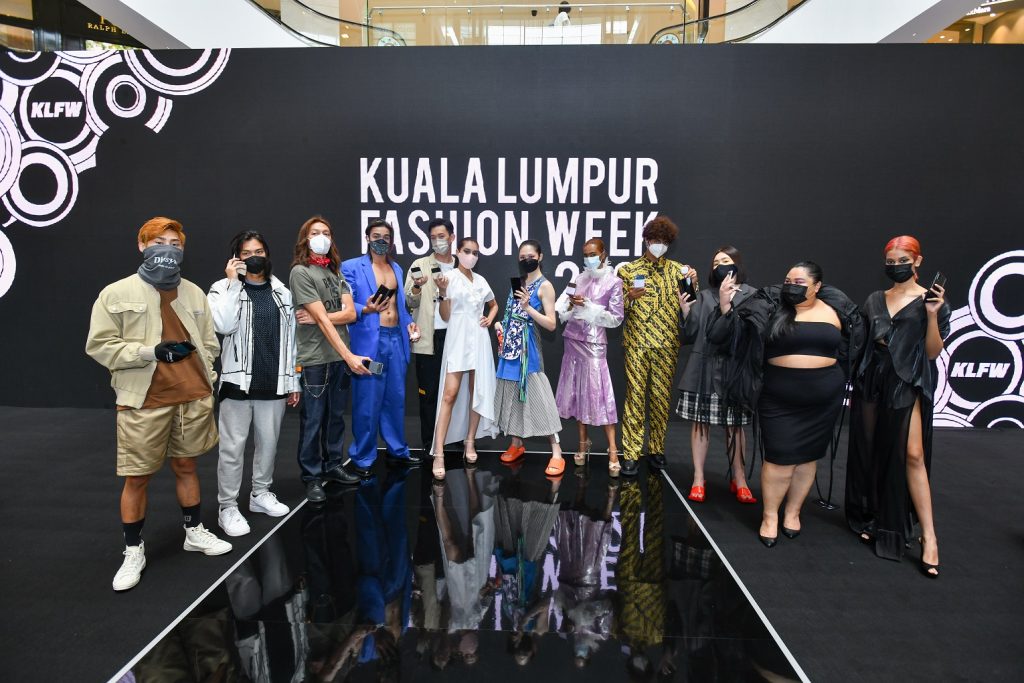 It's great to see tech is now moving out of its comfort zone and heading to the arts, fashion and even current events!