OnePlus today revealed OnePlus Nord 3 5G and the OnePlus Nord Buds 2r. The former is a midrange phone packed with very decent specs while the latter are a pair of wireless buds that's bass focused kept inside a tough shell.
"OnePlus Nord products are all about combining industry-leading features with industry challenging prices, so I'm excited people will be able to experience OnePlus Nord 3 5G very soon. With its combination of powerful performance,  beautiful design, fast and smooth software and attractive price, OnePlus Nord 3 5G truly embodies  our commitment to give our users the best possible experience. "
Kinder Liu, OnePlus President and COO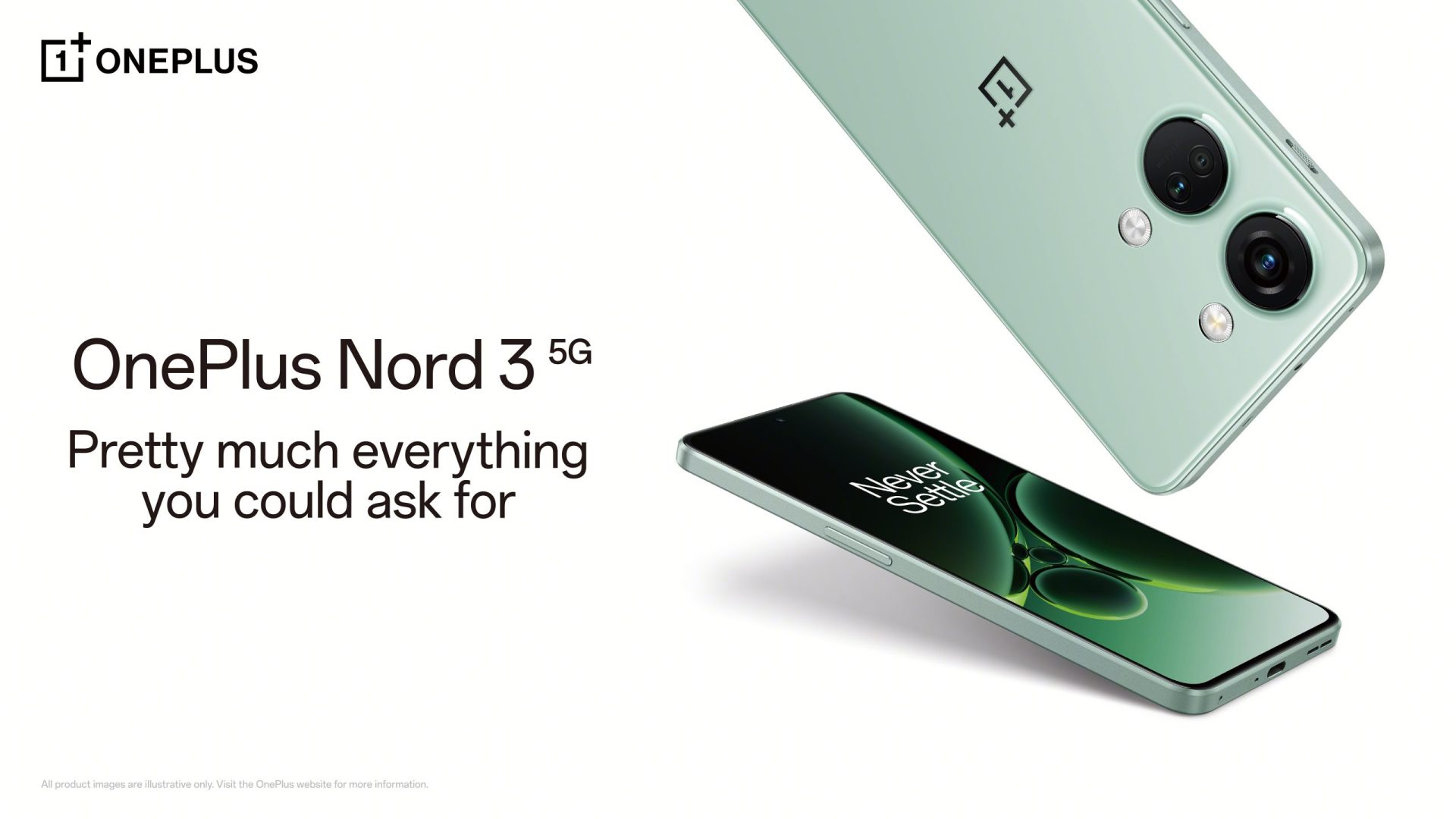 What is The OnePlus Nord 3 5G?
OnePlus Nord 3 5G has been designed to help you stand out in any situation and features a pure,  eye-catching design complete with an IP54 rating. At the front of the phone is a beautifully flat  6.74-inch 120Hz Super Fluid AMOLED display with 450 pixels per inch and up to 1450 nits of  brightness, meaning whatever you're looking at will look amazing, wherever you are. The screen is surrounded by some of the smallest bezels on any smartphone, measuring just 1.46mm on each  side of the screen and 2.31mm below it, and without the black plastic surround often seen on mid range smartphones. This gives OnePlus Nord 3 5G a seamless feel and a screen-to-body ratio of  93.5%.  
The sides of the phone, measuring just 8.15mm, contain the legendary OnePlus Alert Slider as well as dual stereo speakers that feature Dirac drivers and are Hi-Res Audio and Dolby Atmos certified equipped, giving ground-pounding sound to go with the ground-breaking visuals.
At the rear of the OnePlus Nord 3 is its flagship-level camera, encased in a timeless design which looks spectacular in 1 available colourway. Misty Green feels flawlessly smooth in the hand and comes with a glossy glass texture.
Flagship level hardware
OnePlus Nord 3 5G's powerful performance makes itself known as soon as you turn it on. At the heart of the OnePlus Nord 3 5G is the 4 nanometre octa-core MediaTek Dimensity 9000 chipset, chosen for its combination of superior speed and brilliant battery life management. Compared to OnePlus Nord 2T 5G, Dimensity 9000 gives the new Nord 42.9% better CPU performance and a massive 58.6% GPU performance increase, making it a gaming titan, running graphically intensive games like a dream. Plus, thanks to MediaTek's power and energy efficiency technology and OnePlus's own GPA Frame Rate Stabiliser and HyperTouch engine, OnePlus Nord 3 5G gives a smooth gaming experience while responding instantly to your commands. OnePlus has also given the OnePlus Nord 3 5G 16GB of LPDDR5X RAM which, combined with OnePlus's RAM-Vita software, means the phone can keep up to 44 apps alive at the same time.
OnePlus Nord 3 5G can also keep itself alive for an extended period thanks to its battery management and SUPERVOOC charging system. After listening to its community, OnePlus has equipped the OnePlus Nord 3 5G with a 5000 mAh battery – more than 10% bigger than that found in the OnePlus Nord 2T 5G. It also comes with Battery Health Engine to give an expected lifecycle of up to 1600 charging cycles, the equivalent of fully charging – and fully discharging – the phone's battery every single day for more than four years. OnePlus Nord 3 5G also features 80W SUPERVOOC charging, taking the battery from 1-100% in half an hour, and has a bespoke charging management chip to ensure that your phone charges superfast while remaining super safe and super cool.
Also helping to keep the phone cool is the flagship-level cooling system, measuring 4129.88mm2, featuring high-performance graphite technology and a large vapour chamber.
Perfect imaging in any situation
OnePlus Nord 3 5G is a photography powerhouse and features some of the same imaging hardware and software seen in the smash hit OnePlus 11 5G flagship device launched earlier this year.
The main camera sensor on OnePlus Nord 3 5G is the OnePlus 11 5G's 50-megapixel Sony IMX890, complete with optical image stabilisation, tuned to give great imaging results every time. And when the light level gets low, OnePlus Nord 3 5G also comes complete with TurboRAW Night, a OnePlus developed algorithm which makes for stunning nighttime photography by taking multiple photos in an instant and using AI to reduce noise, increase brightness and combine them into one amazing shot.
OnePlus Nord 3 5G doesn't just steal its photography smarts from the OnePlus 11 5G. It also uses its MediaTek Dimensity 9000 chipset to work its own wonders, including having a fast camera start-up and reducing the time from turning on to taking your first shot. The Dimensity 9000 chipset combined with OnePlus's OxygenOS software also results in a reduced delay in previewing photos and even allows OnePlus Nord 3 5G to support 4K 60 frames per second videography, a first for the OnePlus Nord range.
Legendary Fast and Smooth user experience, for longer
OnePlus Nord 3 5G also benefits from OnePlus's extreme focus on giving users a fast and smooth  experience when they use their phones. The phone launches with OxygenOS 13.1, the latest  version of OnePlus's operating system, which gives a 40% reduction in application power  consumption and 15% faster app installation than OxygenOS 12. OnePlus has also listened to its  community and will ensure Nord 3 5G will also receive three major Android software updates and  a full four years of security updates which, when combined with the TÜV SÜD 48-Month Fluency  A rating, means that OnePlus Nord 3 5G will be just as good to use in four years as it is today.  
What is the OnePlus Nord Buds 2r?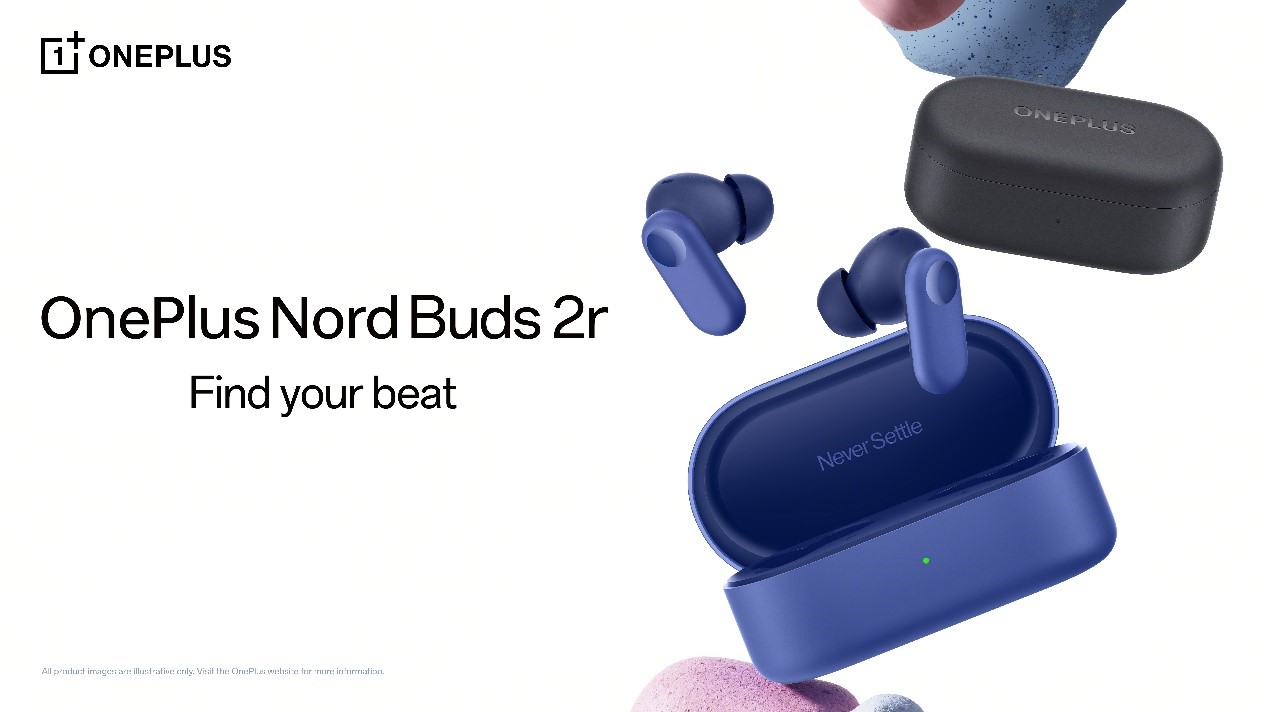 With the OnePlus Nord Buds 2r, OnePlus reinforces its commitment to offering affordable audio  technology without compromising top-tier audio performance. Featuring deep, punchy bass, the  earbuds bring users' favourite content to life and create an immersive audio environment filled with  rich and captivating sounds that will transform the listening experience for both audiophiles and  movie buffs alike. This top-end audio performance is supported by long-lasting battery life, IP55  water and sweat resistance, and seamless connectivity, making the OnePlus Nord Buds 2r a  reliable companion for every on-the-go lifestyle. 
Equipped with powerful 12.4mm Extra Large Drivers, the OnePlus Nord Buds 2r deliver enhanced  bass quality for bolder beats. The titanized vibrating diaphragm provides crystal clear and bold  sound with an instant response, guaranteeing a premium listening experience for all types of audio.  To further optimize audio performance, a high-tension wire copper coil has also been integrated  into the earbuds to improve the tension and endurance of the earbuds, resulting in more stable audio.
How Much Are They?
OnePlus Nord 3 5G and OnePlus Nord Buds 2r will be available in Malaysia, and pre-orders will  start from 5 July 2023, 10pm MYT.  
The OnePlus Nord 3 5G retails at:
• Misty Green: RM 2,199 (16GB/256GB)
The OnePlus Nord Buds 2r retails at:
• Deep Gray: RM 299
• Triple Blue: RM 299
Enjoy the special promotion when you pre-order the OnePlus Nord 3 5G from 5 July (10:00 pm) until 9 July:
• Free OnePlus Nord Buds
For more information, please visit the official OnePlus Malaysia website, Shopee or Lazada.
Additionally, OnePlus will hold an offline event with OnePlus APAC Smartphone Ambassador Jackson Wang on 22 July in Bangkok. For anyone interested, please head to  http://www.oneplusmagicpowerevent.com to register and get more information on the event.