Global Gaming Brand GIGABYTE had recently released their AORUS 4K Gaming monitors, setting its sights towards the next-gen console market, particularly the PS5 and XBOX Series X.
Complete with full HDMI 2.1 support and up to 4K in resolution, we're looking at 2 models, namely the FV43U and FI32Q, which are 43 and 32-inches in size respectively.
They're still called Tactical Monitors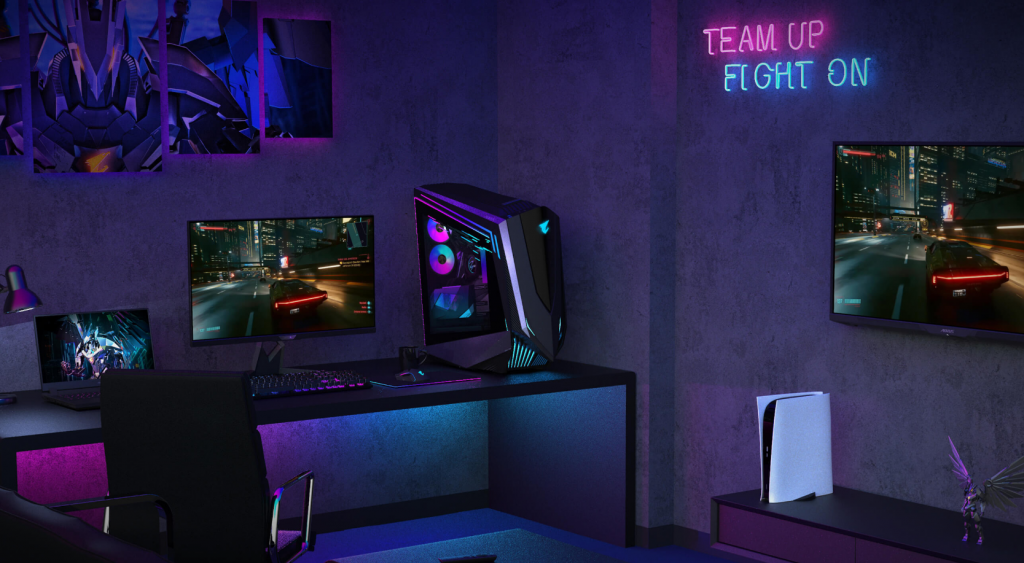 Ever since GIGABYTE's entry into the monitor market, they were the first ones to coin the term 'Tactical Gaming Monitors', boasting helpful features for gamers such as aim stabilizer, black equalizer and ANC built into the monitor. These features will be present in these upcoming monitors, complete with up to 144Hz in refresh rate and a speedy 0.5ms response time. These specs are definitely more than ideal for both PC and console gamers, as the AORUS brand had always been the more premium choice in the market.
---
It start from RM 3,599 in Malaysia
AORUS FI32Q : RM3,599
https://www.gigabyte.com/Monitor/AORUS-FI32Q
AORUS FV43U : RM4,899
https://www.gigabyte.com/Monitor/AORUS-FV43U